*******Camping and canvas are now in liquidation, but I will leave the review here, as second hand tents still circulate, and I was more than happy with the actual tent*****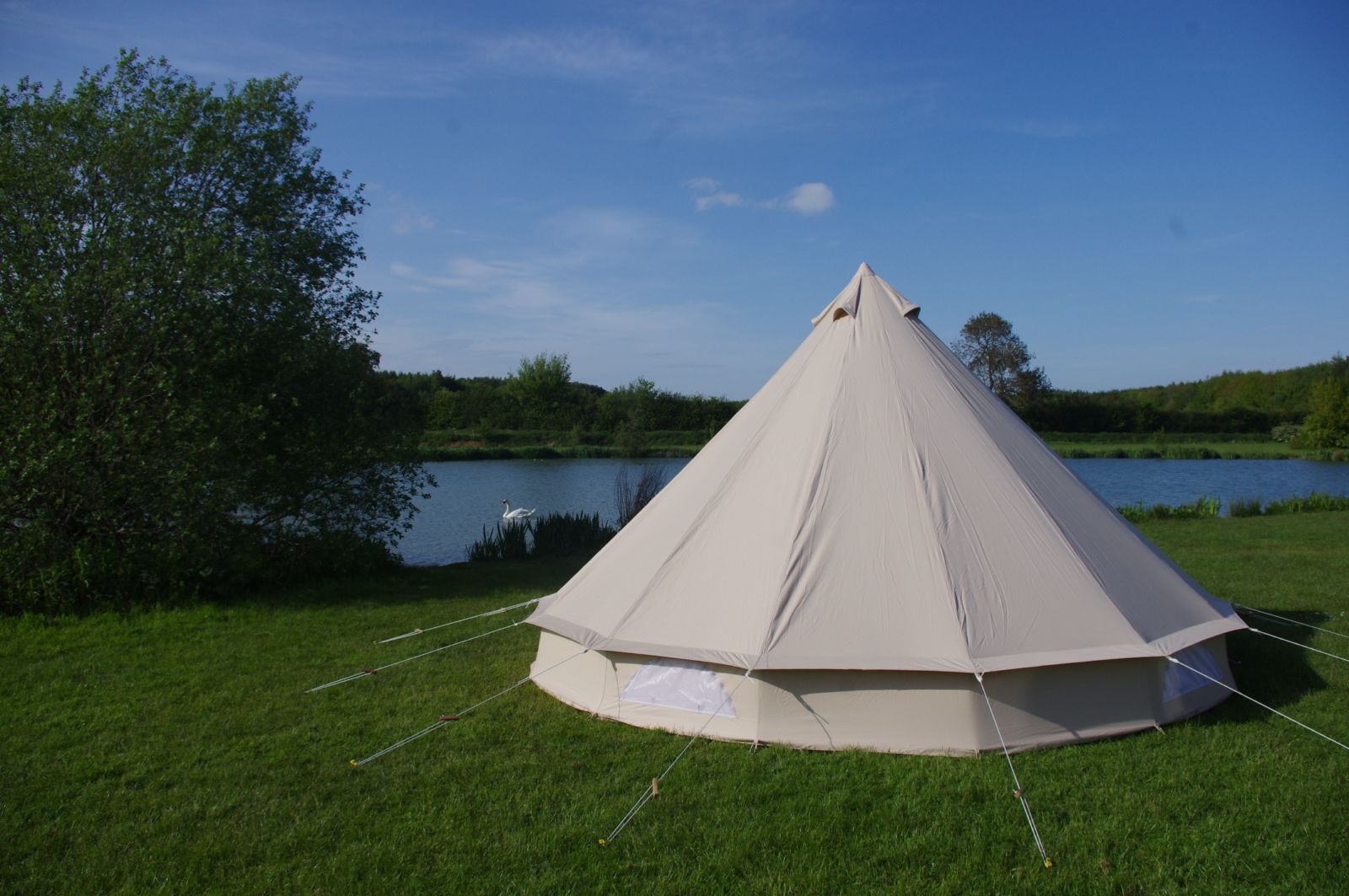 Elliot at Camping and Canvas very kindly sent me a 5m ZIG (Zip in groundsheet) bell to trial, so here it is...
I took it to
Brook Meadow
in Northants for a few days over the bank holiday, bagged the best pitch I could by the lake, and had a nice leisurely pitch in the sun.
Laid out the groundsheet (standard 540gsm) so nice and thick (same spec as the belltentuk, soulpad etc)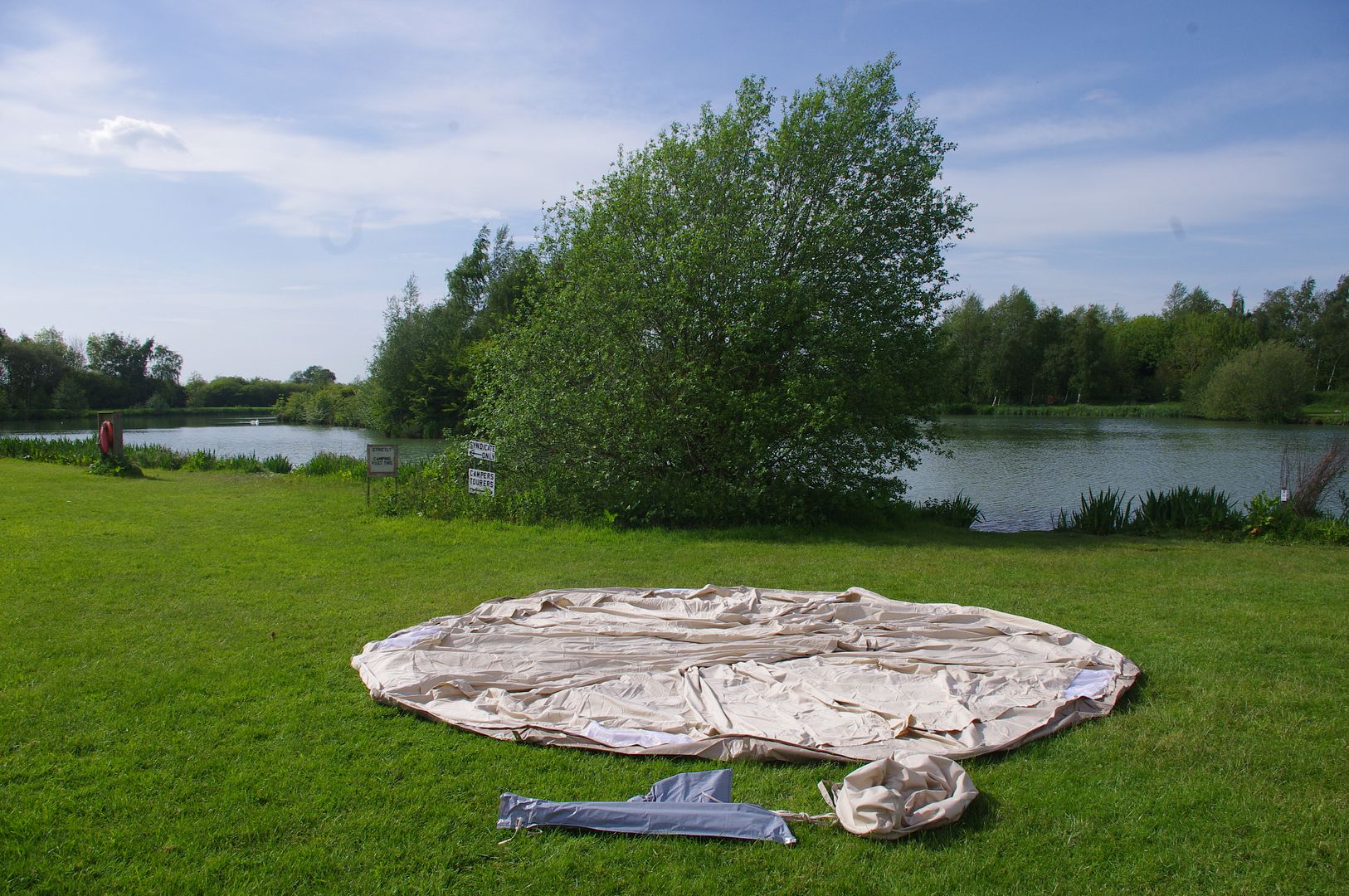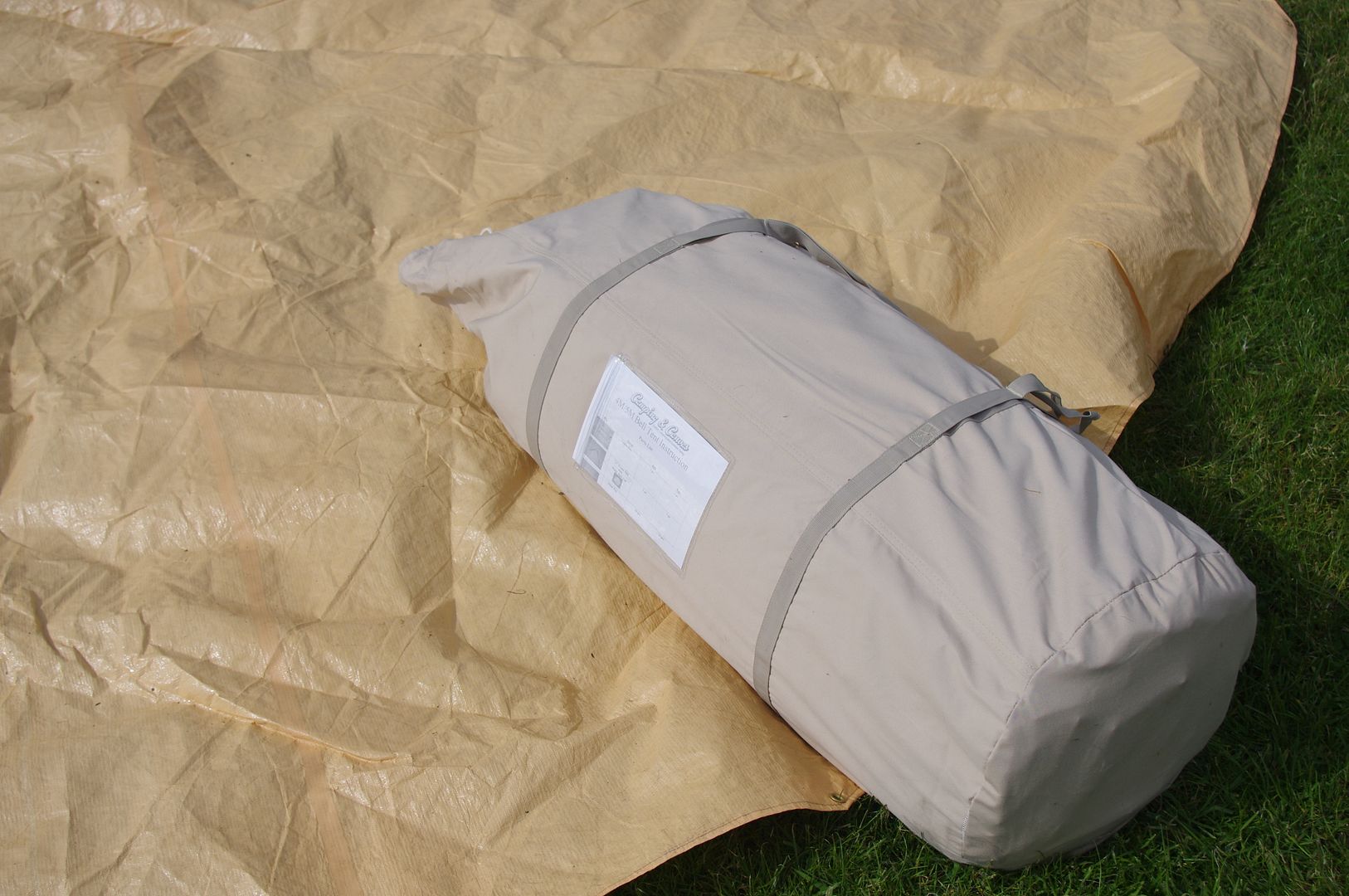 The usual pole & peg bags, and 285g canvas
(groundsheet in the pic is one I use as a footprint, not part of the C & C package. Just stops the bell groundsheet getting filthy, especially as there are copious amounts of goose shite at this campsite)
The first nice extra, that a lot of the other tent suppliers don't do, is the wooden sliders and rope guys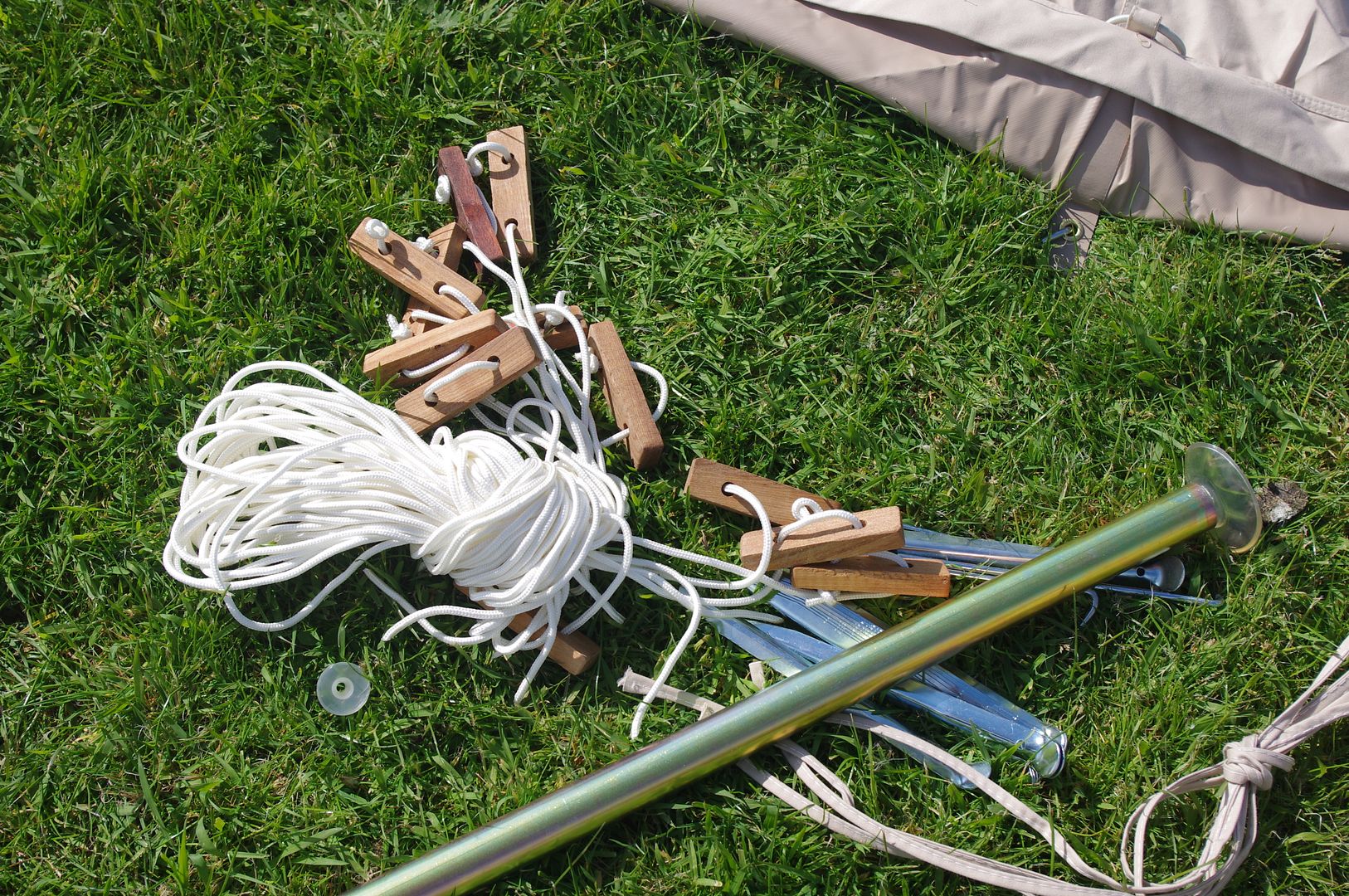 Standard pegs, plastic rain caps etc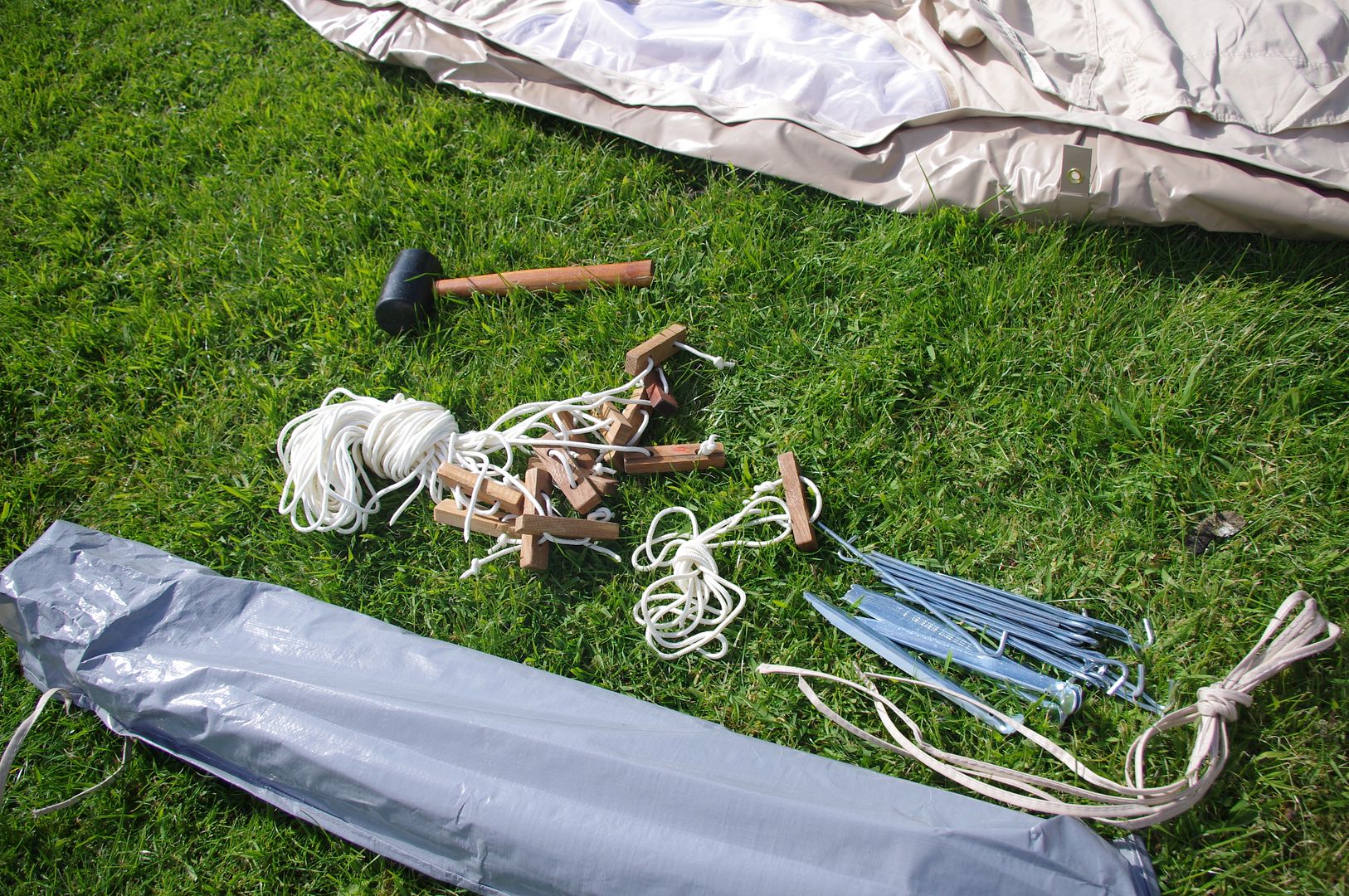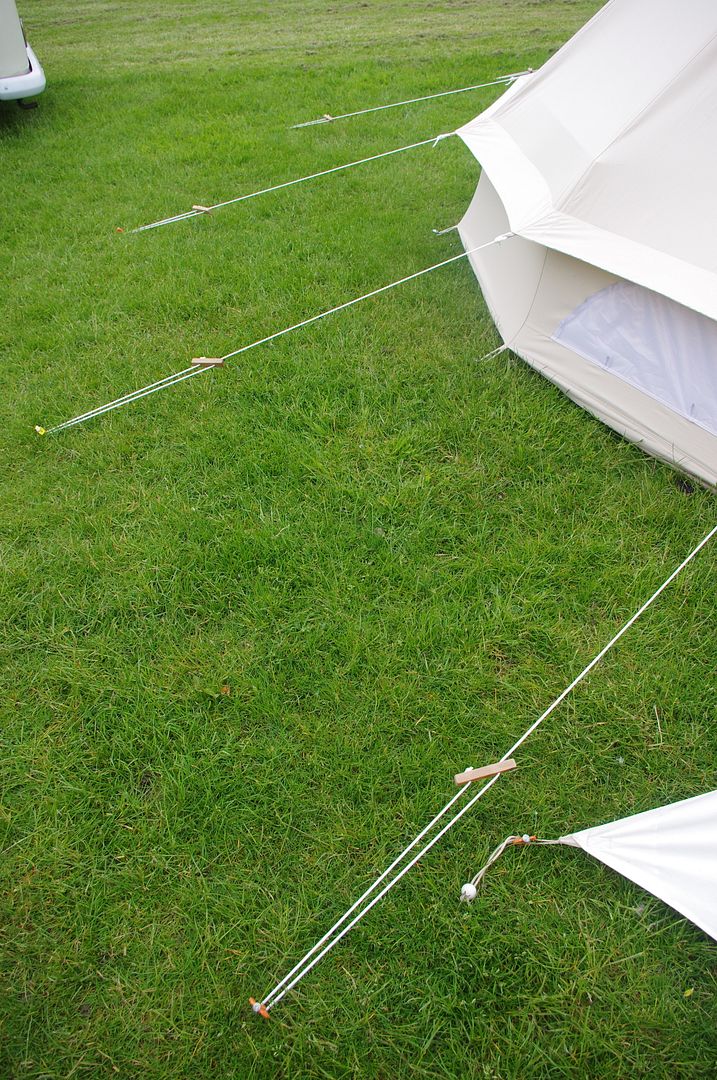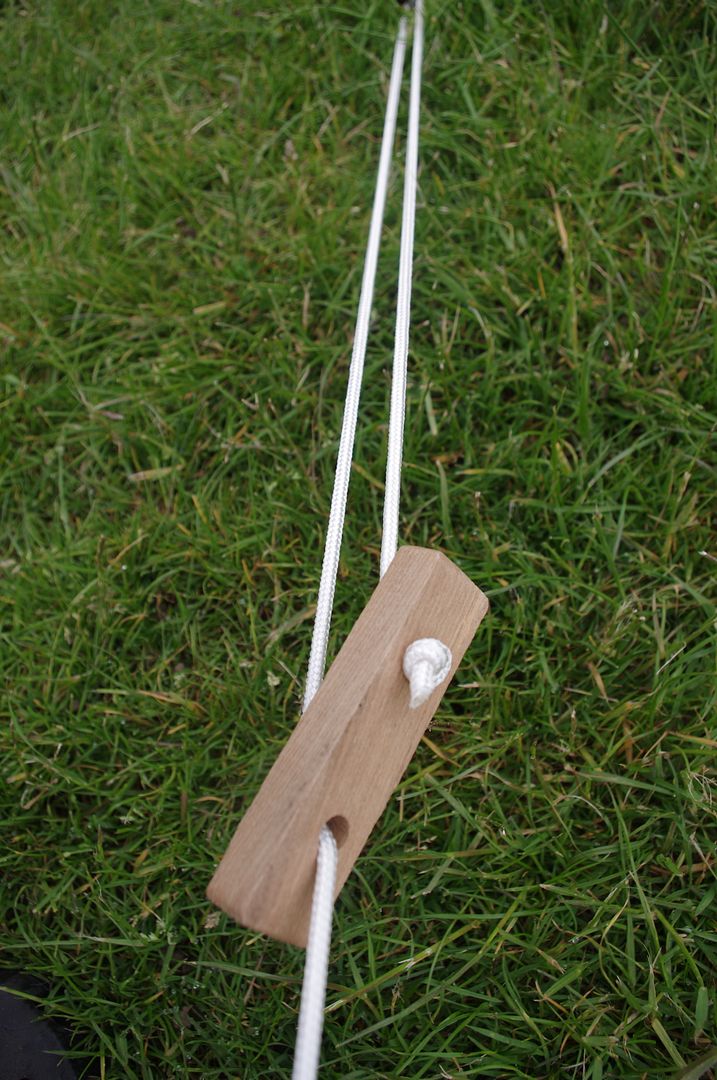 There has been some feedback about the rope sliders slipping after rain, but I never had any problems with them at all. If it was an issue, I would probably replace the rope with a thicker polyhemp rope from
Timko
, as there is a bit of play in the size of the holes of the sliders in relation to the rope
Mr Duck was particularly impressed and brought the whole family over for a viewing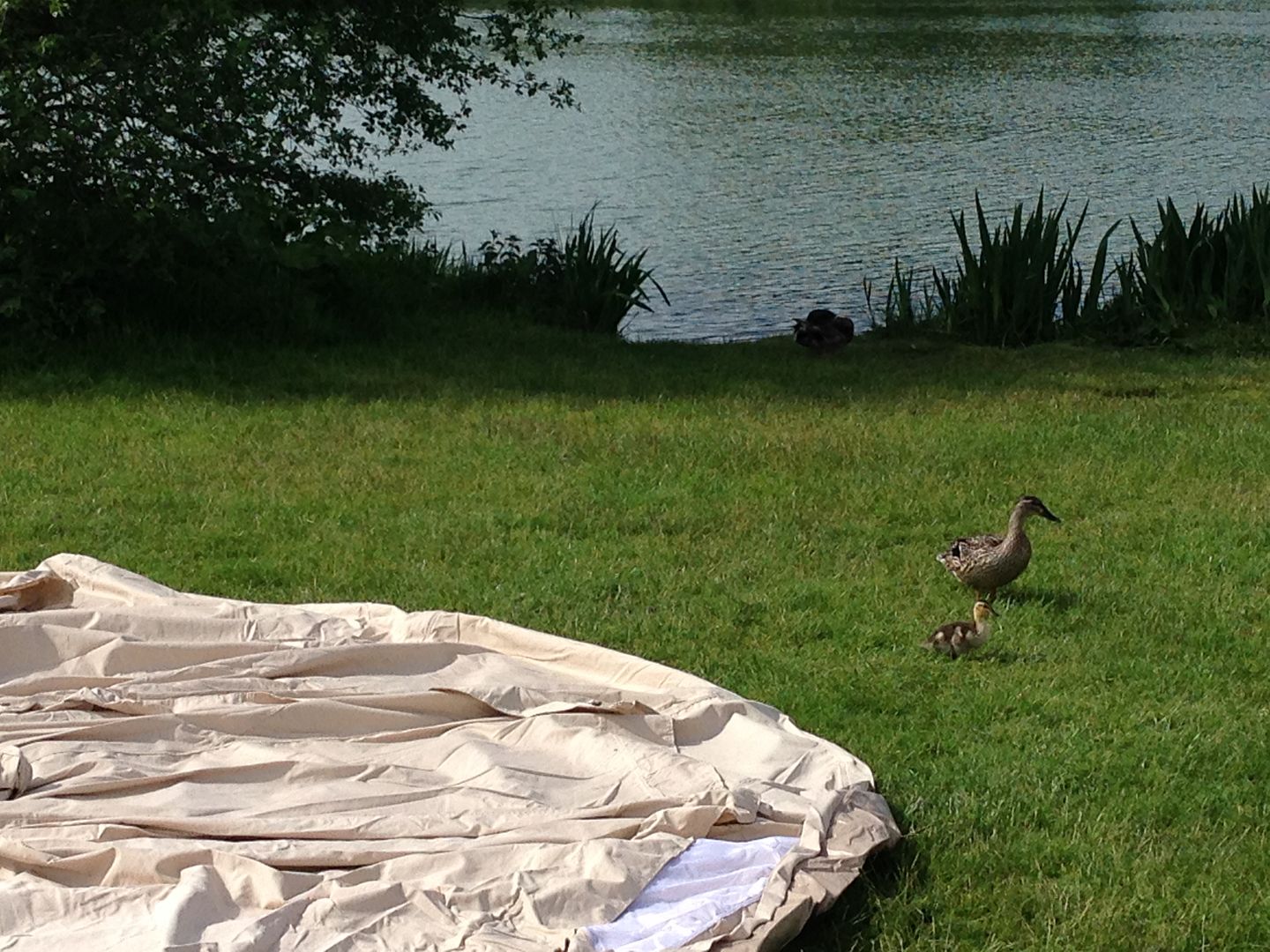 So after tying all the guy ropes on (i have done this job so many times....) the bell was up and pitched within 15 minutes

Another nice touch is the mesh mosi door - this zips on all sides, and works as a nice restraint for labradors and small children as well. Especially when duck a l'orange walks past
There are the standard positioned pegging points for an inner (most suppliers are interchangeable), half moon windows, and option to unzip to raise the walls
There is no pre-cut flue hole on this version, but its not something I would particularly want in a tent anyway, as I find these limit where you want to install your stove, and also whether you want to purchase a wall or roof entry wood stove.
The stitching and quality of the canvas was excellent throughout, no pin holes, random unstitched seams, or loose zips.
Zip quality was good, and seemed robust enough in all places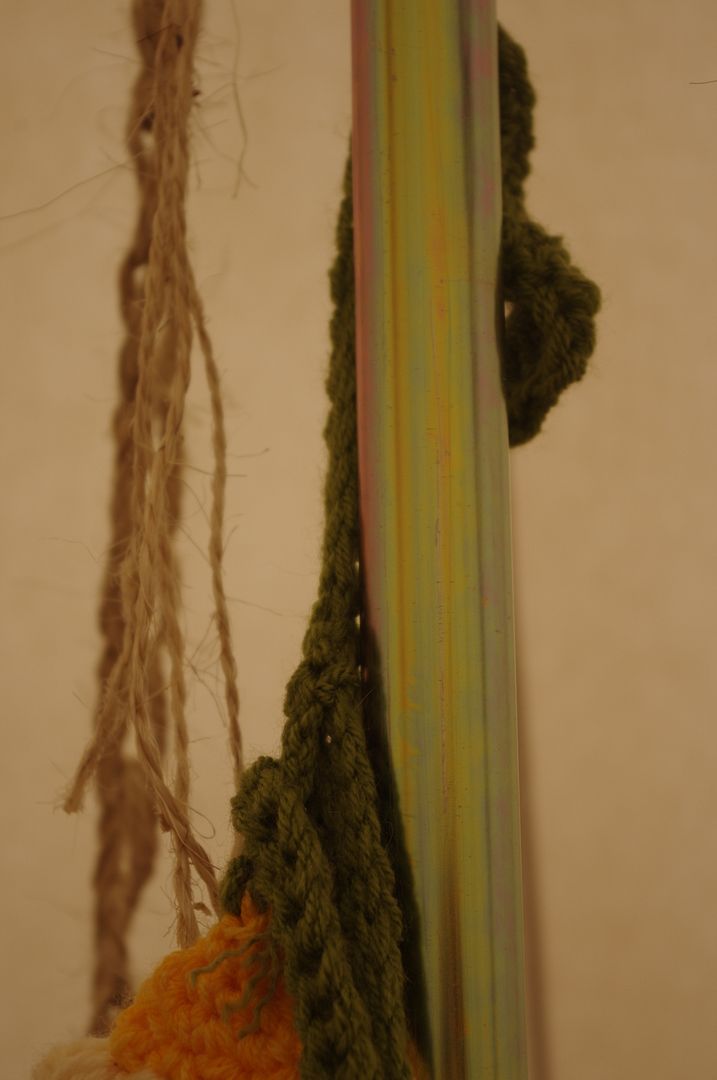 The centre pole is very thick -a nice touch, and a necessity.
The centre pole and a-frame are always the weakest parts of the bell, so supplying a nice heavy duty one as standard is a definite benefit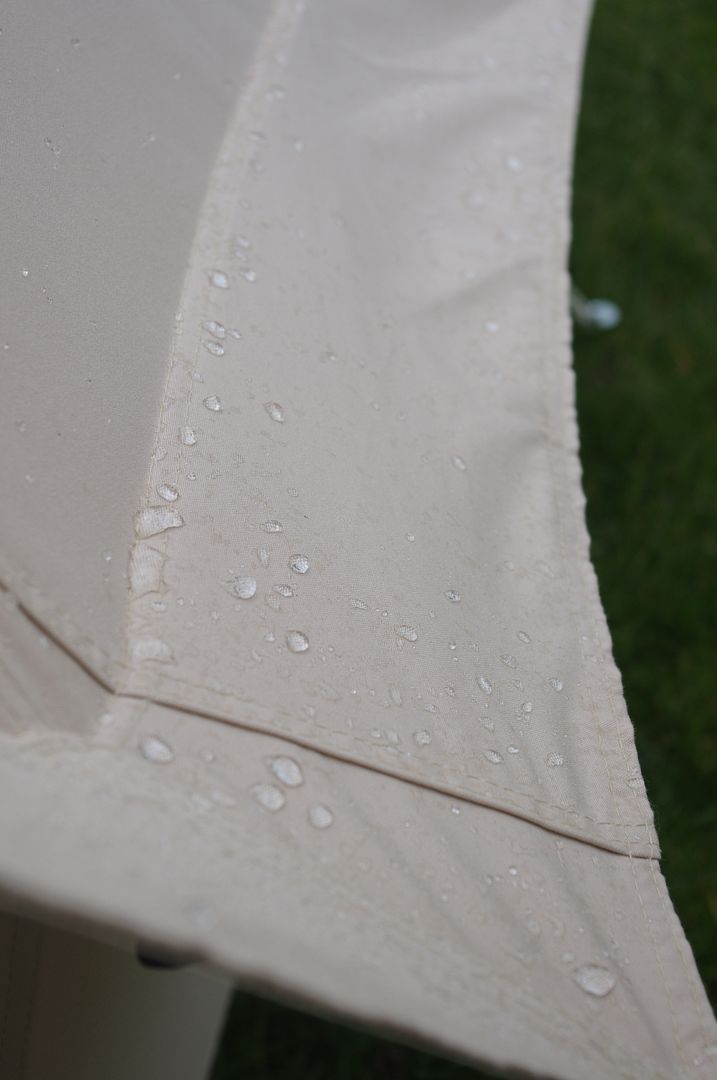 The a-frame is a fairly standard angled one, that fits into pockets on the groundsheet, and does up with a couple of canvas ties (I rarely tie them tbh)
There wasn't any particularly heavy rainfall, but we did get a couple of showers, so the tent got some waterproof testing. No sign of leakage anywhere.
I will give it a more thorough testing in the peak of summer (when the rain never stops), but so far I have no complaints at all.
The rain beads up on the canvas as expected
In summary, for a standard 285g canvas 5m bell, with a 540 ZIG I have no complaints at all. I will further test the guys and water fast qualities of the tent in a more torrential downpour, but I can't fault it at the moment.
In addition, you get small extras such as the mesh door , a thicker centre pole and wooden sliders, that aren't supplied as standard with some of the other more expensive suppliers
I would give it 9/10 (I cant give it 10), which it could redeem with a slightly thicker rope on the guys, and also supplying enough tent pegs to enable you to peg the ZIG and then the elastics at the base of the tent separately.
I never understand why the suppliers only supply one set of pegs to cover both of these pegging points? It just means the second peg can pull the canvas away from the zip, so its totally covered
I have been more than happy to recommend, and I know quite a lot of people have purchased these tents over the last few months, and I haven't seen any bad reports from any of them, with regards to quality or customer service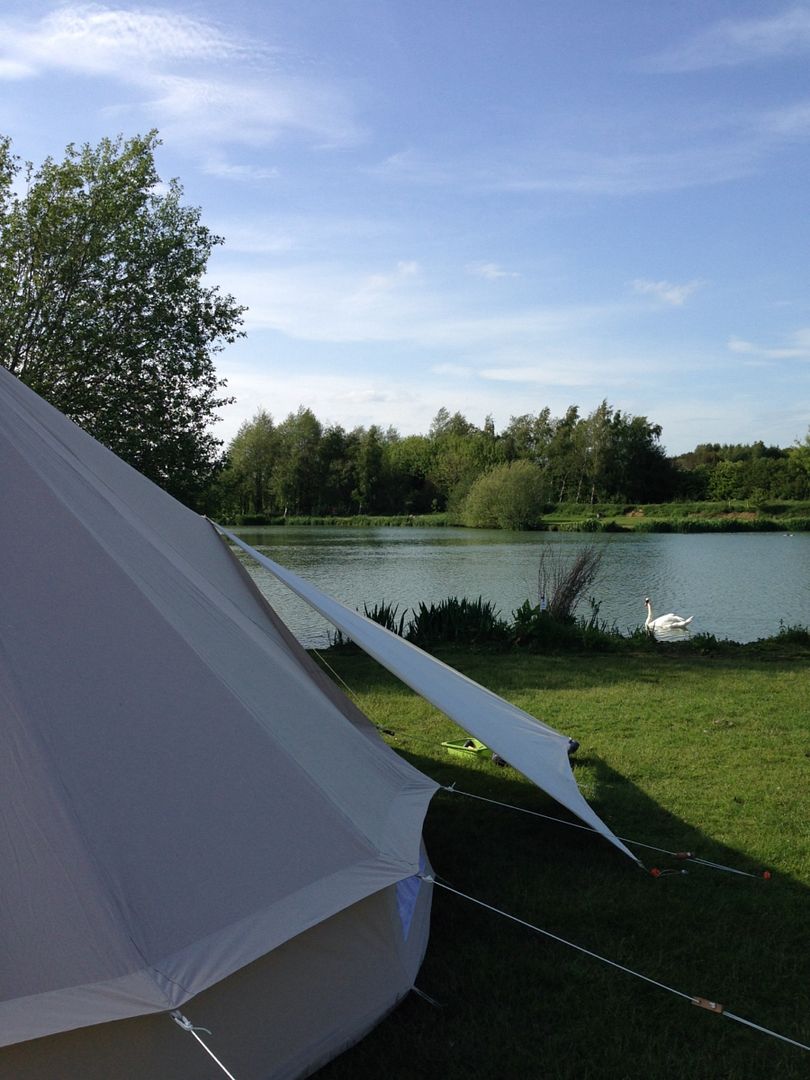 The Camping & Canvas website spec is here:-
Our
5m ZIG Canvas Bell Tent
gives you the best of both worlds by combining the detachable and sewn in groundsheet. How do we do this? It's simple, all of our tents are made with our ZIG design (Zipped In Groundsheet). It really is the best of both, on scorching hot summer days you can simply unzip and roll-up the sides to create a refreshing breeze throughout the tent. For those "not so nice" days, the ZIG groundsheet provides you with a waterproof shield against the weather and creepy crawlies!
The heavyweight 540gsm² groundsheet is not only fully waterproof but also helps iron out any lumps and bumps on your chosen pitch. To put it in perspective, our groundsheets are 3 - 4x thicker than standard tent groundsheets.
At 285gsm², the 100% cotton fabric is protected & sealed by a water proof coating to ensure the inside of the tent is waterproof during wet weather & storms. No treatment is needed prior to first use.
It's the small things that count –
Over the years, we have continually developed our bell tents until we have found, what we think, is the perfect bell tent experience. Below are a few of the features we've added –
- Heavy Duty Zips (a must for our ZIG (Zipped In Groundsheet) design bell tents!)
- Heavy Duty Pegs (these are no obstacle to hard ground and allow you to virtually pitch your tent anywhere!)
- Heavy Duty Spring Loaded Poles (this holds the weight of the entire canvas & speeds up pitching with spring loaded poles)
- Mosquito Netting Door Entrance & Windows (enjoy the view without being eaten alive!)
- Groundsheet Entrance Flap (our groundsheets are bucket shaped to prevent the wet from entering the tent, on hot days however, the main entrance groundsheet can be flattened to make tripping less of an issue)
- Chunky Wooden Guy Rope Sliders (these not only look great but they maintain the tension when your bell tent is pitched)
- Inner Tent Fittings (our bell tents come with Inner Tent fittings as standard, loops and hoops provide quick and easy installation)
- Power Cord Access (a nifty feature which allows those of you who require a power cord to be used with an external power hookup)
- 540gsm² Groundsheet (heavy duty zipped groundsheet, 3-4x thicker than standard tent groundsheets!)
- 285gsm² Canvas (100% natural unbleached cotton canvas)
- Double Stitching (all seams are double stitched and key stress points are reinforced)
- 2 Year Manufacturer's Warranty (all our products come with a 2 year warranty as standard)
Internal Height at Centre - 280cm (9'2")
A-Frame Entrance Height - 170cm (5'7")
Side Wall Height - 60cm (2')
Central Pole Diameter - 32mm
Here's what's included with each bell tent order –
- Canvas Bell tent with Waterproof Groundsheet Connected by a Heavy Duty Zips.
- Integrated Secondary Mesh Entrance Door.
- Attachments to Install an Inner Tent.
- Spring Loaded Metal Tent Poles.
- Guy Ropes & Wooden Sliders.
- All the pegs - Steel Angle Pegs & Pin Pegs.
- Matching Canvas Storage Bag.
- Pitching Guide & Instructions.