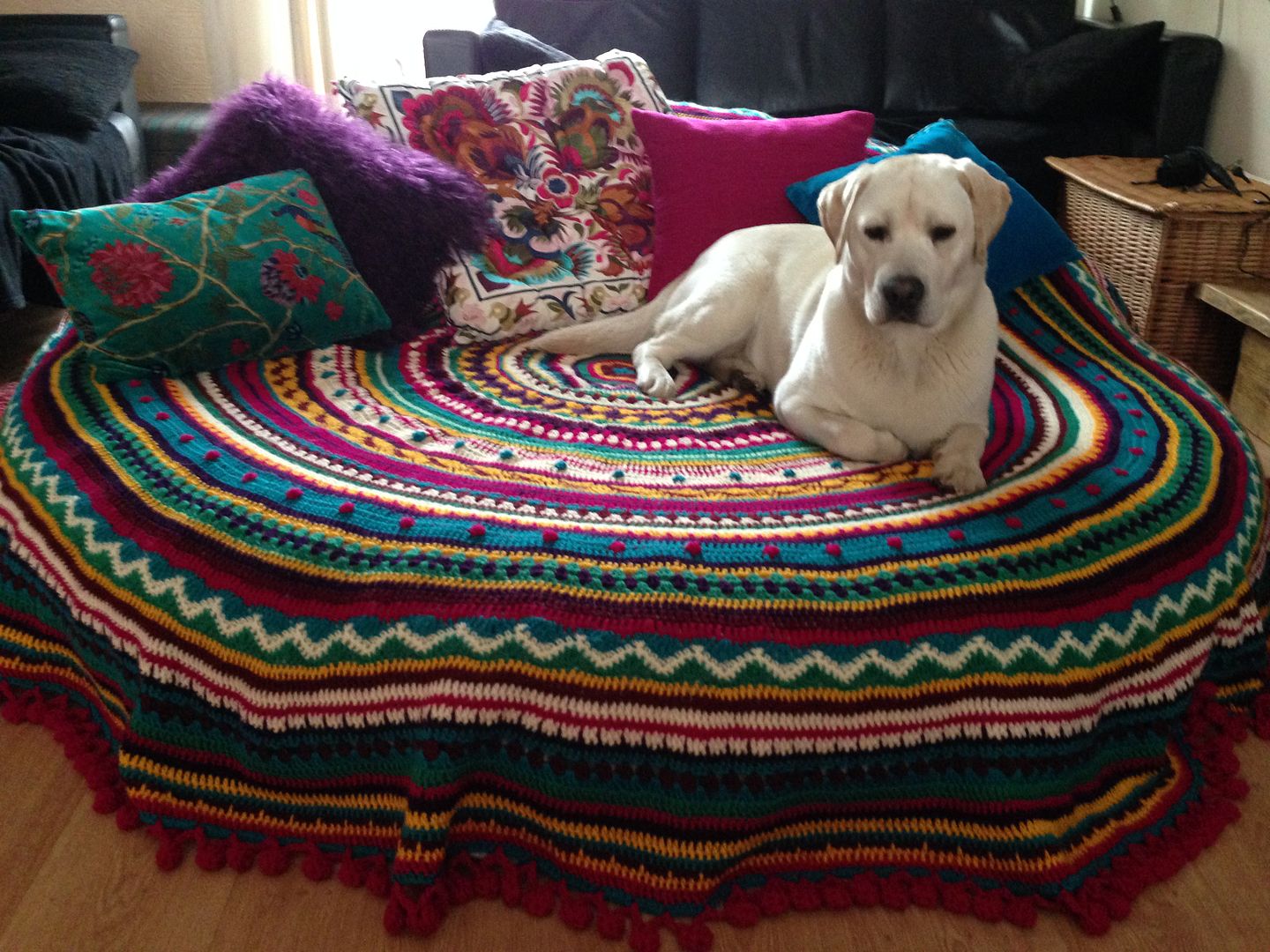 So another thing came my way to entice me and I succumbed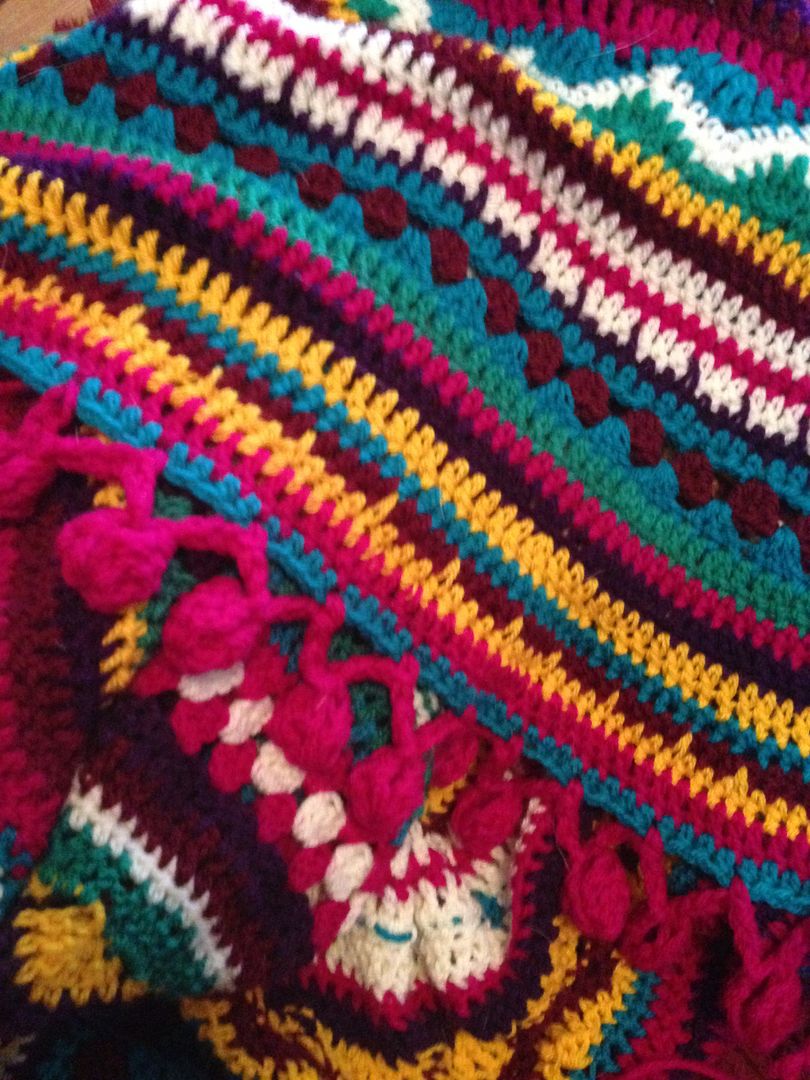 The latest was the Intex round purple bed thingymajig.
Evidently it can be used on water (didn't know this, I just googled it 10 seconds ago and found a youtube video
https://www.youtube.com/watch?v=yL17bnAVxJw
)
I purchased it about 4 weeks ago, and that gave me the excuse to make a circular crochet blanket to go on it. Not being someone who crochets it was an interesting experience, but it came out alright in the end, apart from the few puckery bits
I ordered mine from Germany and it cost about £34.
Ebay and amazon sell it as well:-
http://www.amazon.co.uk/Intex-68881NP-Ultra-Daybed-Lounge/dp/B00GH7DJN0
Must admit I'm not really a fan of inflatables, but throw in a bit of quirkyness and I will give anything a try
Basic spec information:-
FEATURES:
Quality tested 26.4 gauge (0.66mm) waterproof flocked top with 15 gauge (0.38mm) vinyl sides, and 20 gauge (0.50mm) bottom.
Detachable backrest for with quick coupling buckles for extra comfort and versatility.
Extra strong laminated bottom for better durability
Suitable for both indoors and outdoors.
Weight: 7.7kg
Size: 75 inch x 21 inch (that is including the back rest, the actual bottom bit is about 10 inch high) For more modern people in 'cm', that equals a lot of 'cm's
After waiting 2 weeks for a pump with a mains plug, as the only pump I have works from a cigarette lighter in the car, I finally got round to inflating it.
It took about 5 minutes, and the back rest is inflated separately
The main airbed has a decent sized valve opening (about 3/4 inch round) and also has the option to unscrew this with a plug, so deflating is easy. (apologies picture is crap, but the subject wasn't very riveting)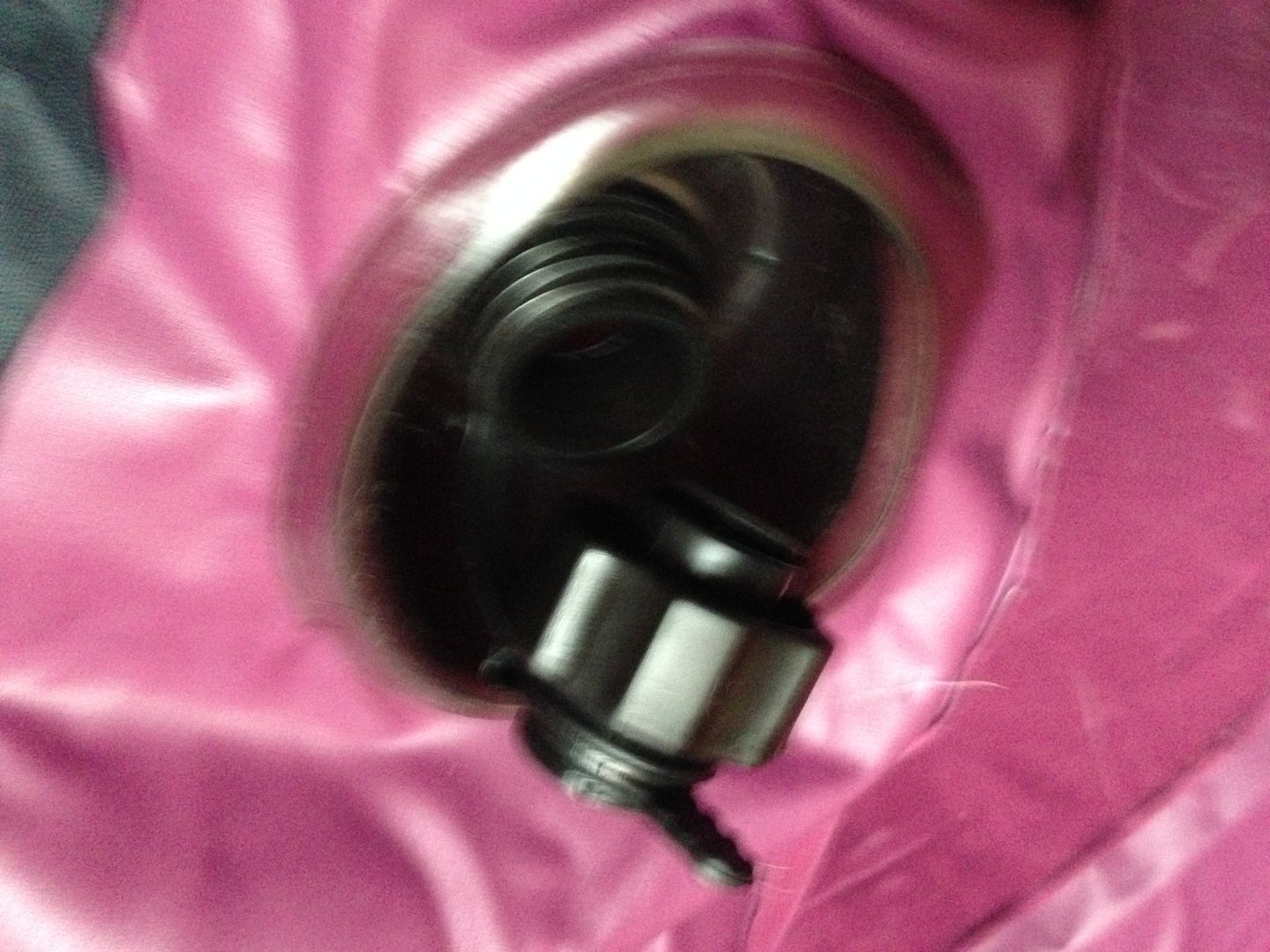 Just to make it awkward, the back rest has the usual stick your tongue in it to open it up enough to get any air in. So it took a few minutes on top to inflate this as well.
The back rest unclips so it can be used without this - however, I like the option with it on so you have some support for reading
Fully inflated
Strangely the rim of the airbed is slightly higher 'dimples', but you dont notice it when you lie down.
And without the back rest
The bottom of it is a re-inforced material, not something I have seen on an Intex before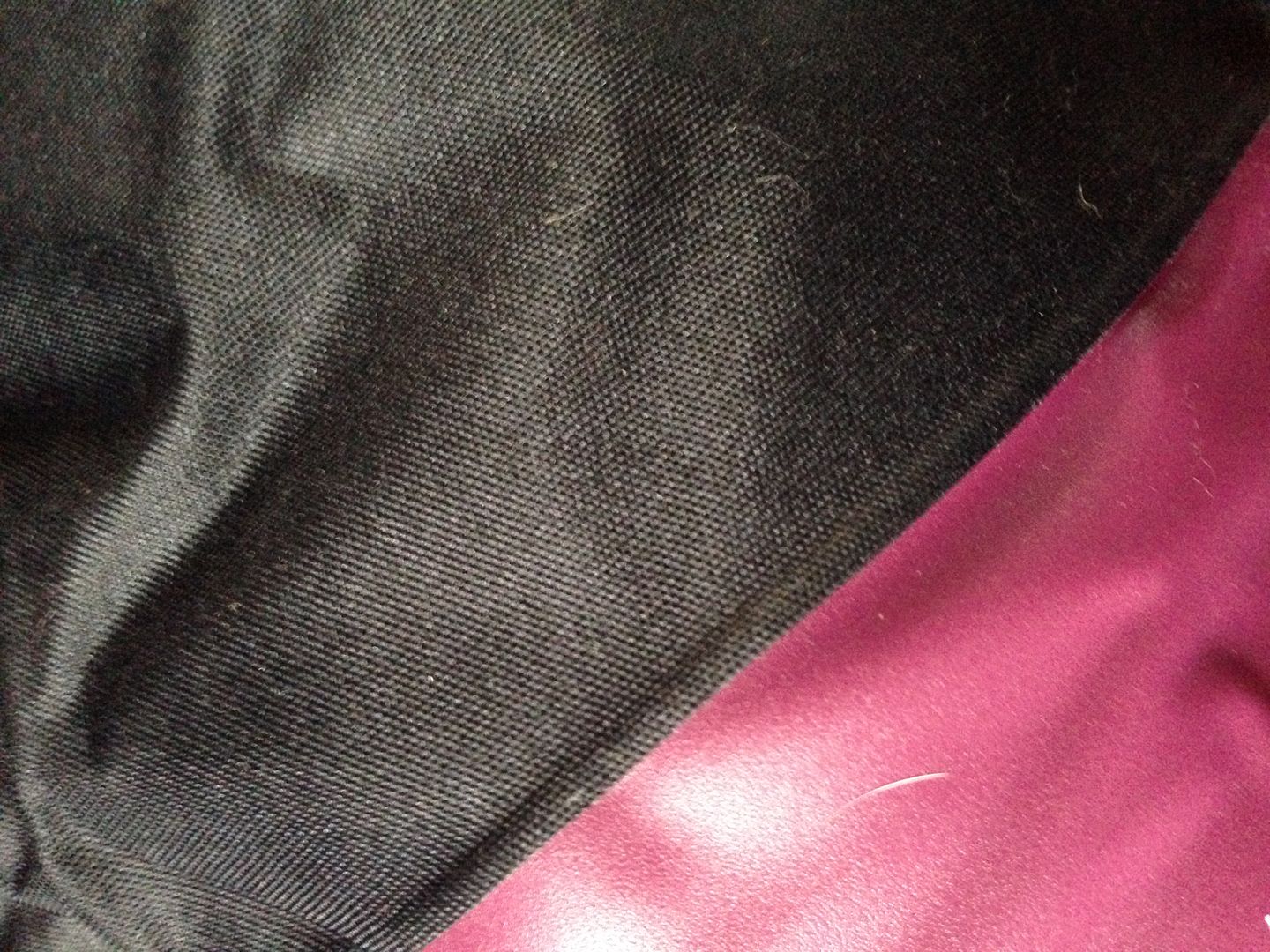 So nothing more to do than glamp it up...
Firstly a decent sized sheet - round sheets are a ridiculous price. I used a basic rectangular standard superking flat sheet as I wanted to cover the back rest as well. A king would easily be big enough if the back rest isn't used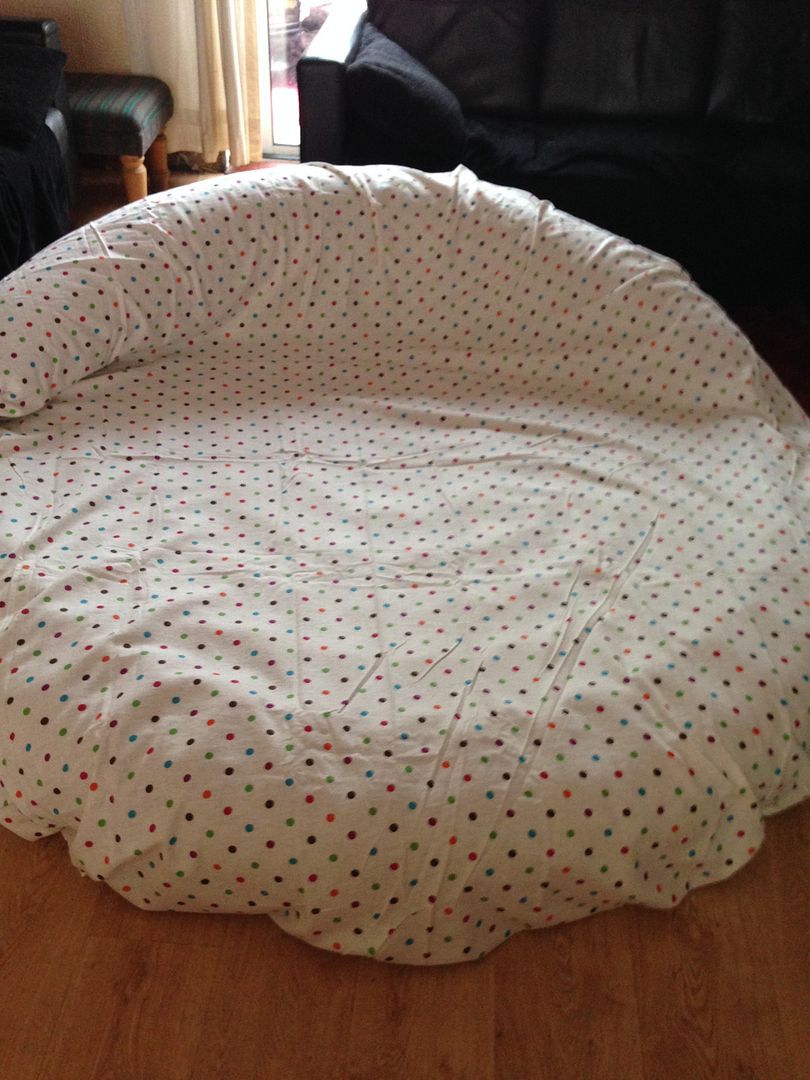 Voila!
And then the ultimate test..Tarquin....
A model reclining position...
A la Bone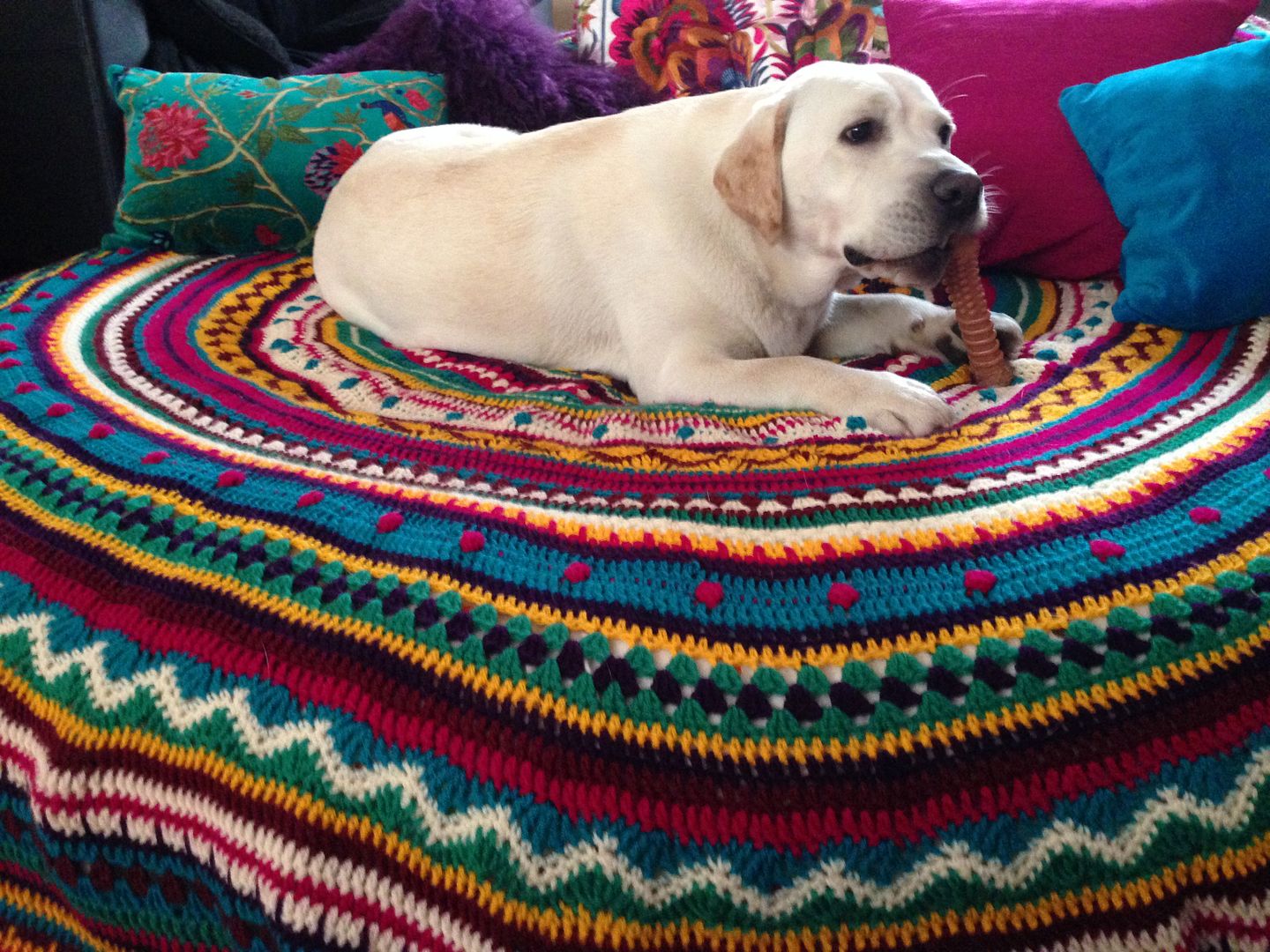 What are you doing....?!!!!
'I'm just puffying smooching up the corner a bit'...
But it looks a blummin mess now!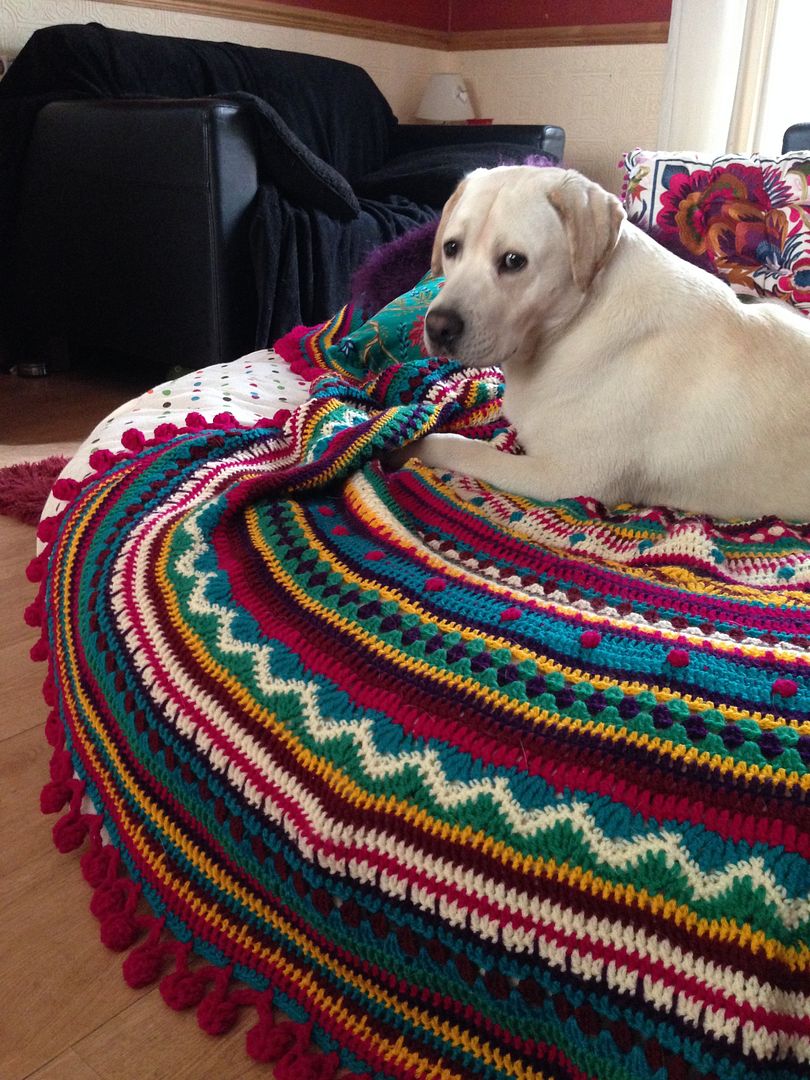 Is a nice pillow, see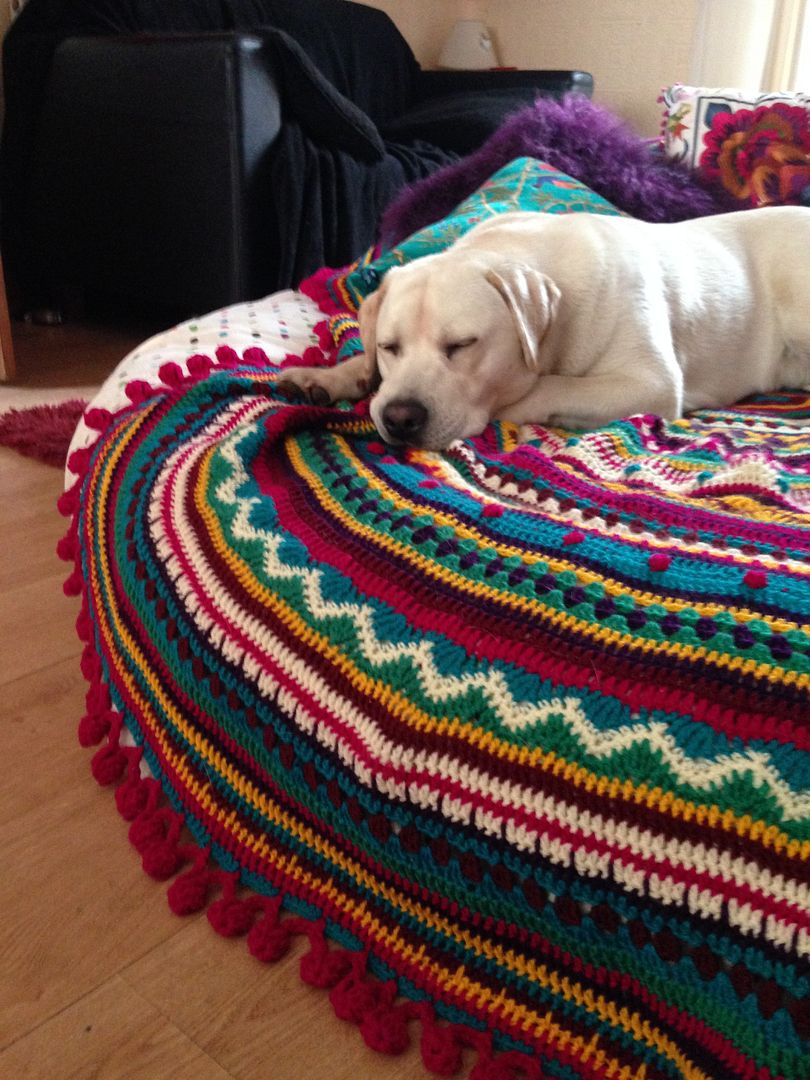 Quit messing, I need to deflate it...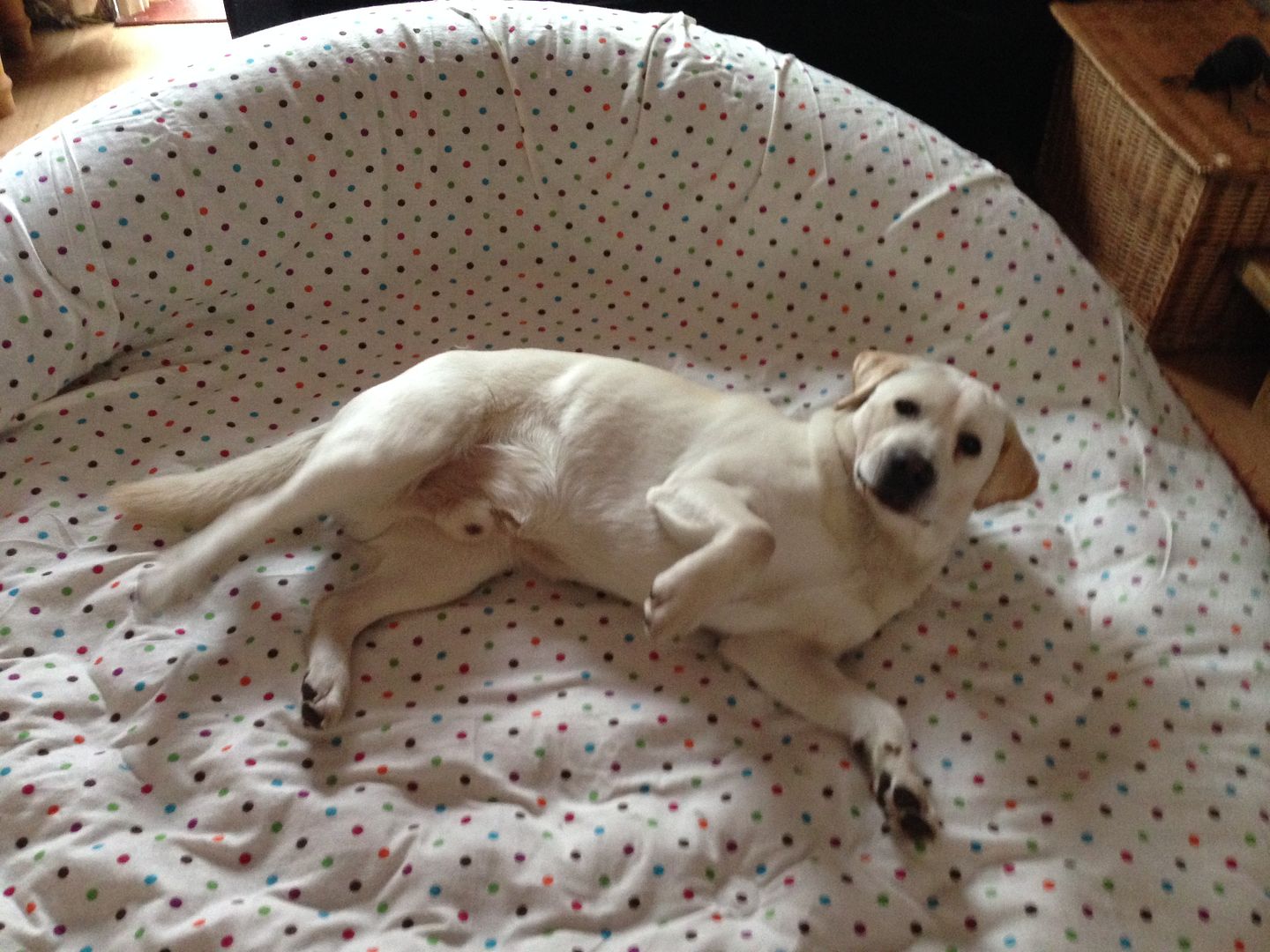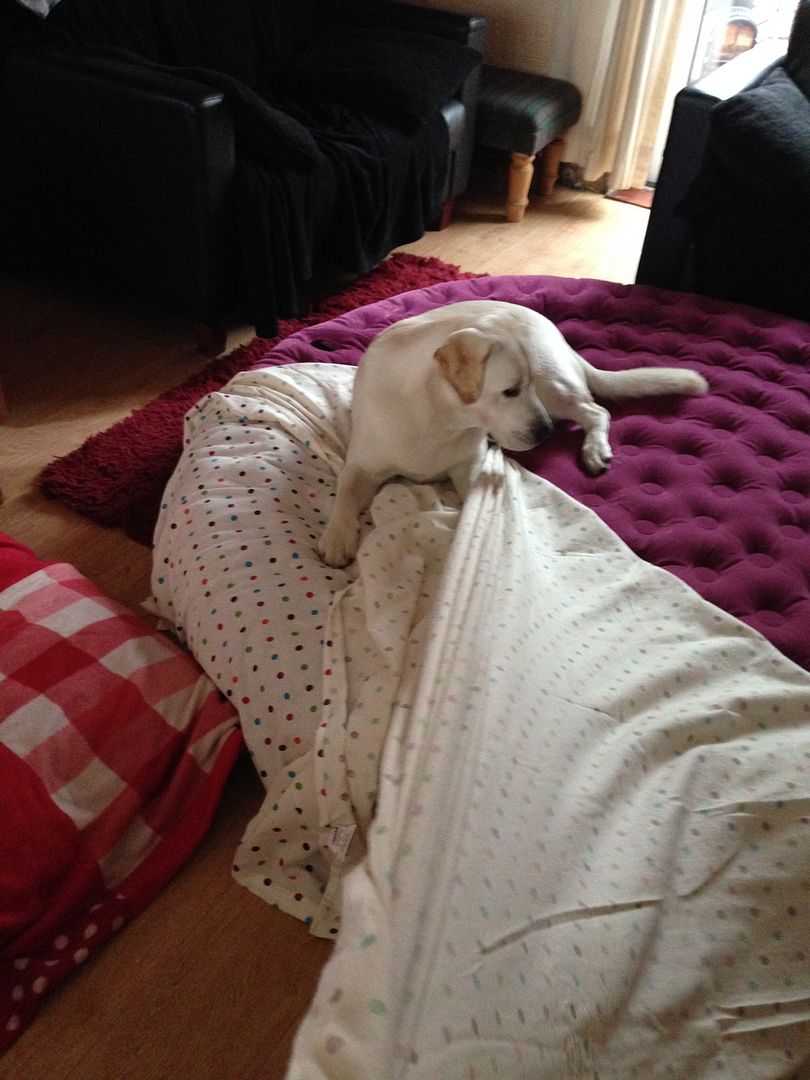 So in summary, a definite hit with a labrador....
The size is fine and could be slept on with or without the back cushion clipped on. I bought mine more as a day bed/sofa for lounging about on.
Overall it seems a better quality than normal with the reinforced bottom.
Comfort is much the same as any inflatable air bed (you dont notice the dimpled surface)
It comes with a small repair patch as standard (tbh I dont think I have ever actually used one of these patches, as the problem is usually locating the hole anyway)
deflation was quick and easy - rolling up no problem (after thousands of bell tent rolling, a round bed isnt going to be an issue)
So pretty pleased with it - the test will be how long it lasts.....
It finally went camping, and I used it on a non ehu site. The battery pump I had was a bit useless with it (a cheap gelert one), so I ended up purchasing a coleman 4d pump (about £12) which worked perfectly.
The bed however was surprisingly comfy, and the back rest worked well. After the dog started hogging it, the back rest did get detached at night to give me more room