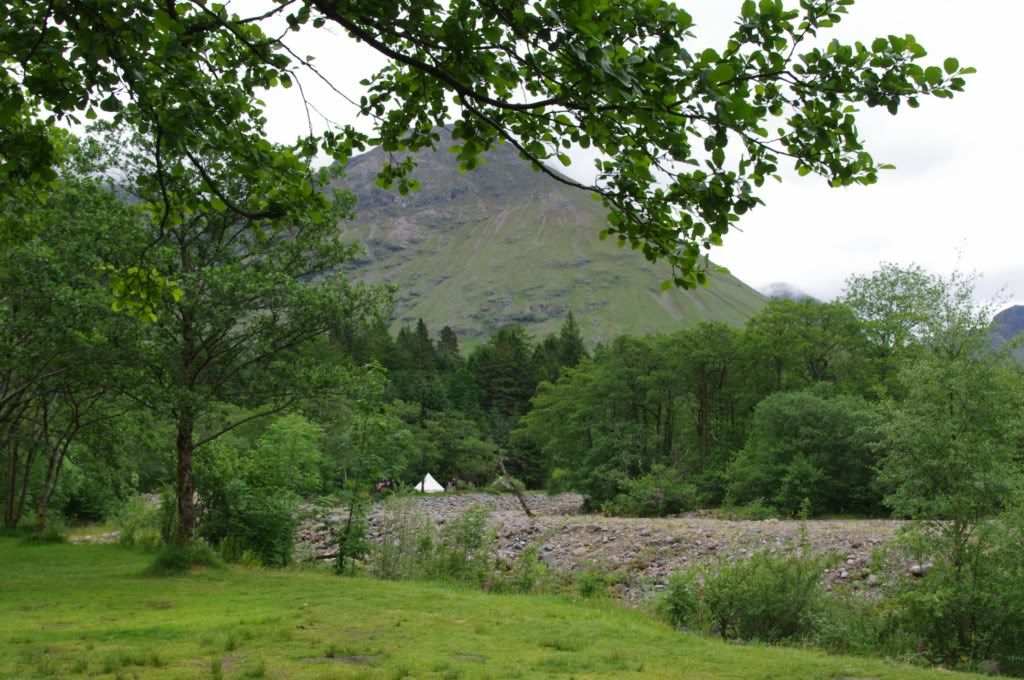 Decided to take a detour between Skye and Glencoe and go in search of Nessie.
We worked out an additional 20 mile (about 50) but it would be worth it to see the lumpy green creature on our travels
So off we went to all the tourist traps.....firstly Nessieland....
Homer was very impressed but Barley went camera shy
And the Loch Ness exhibition. Here they had a series of rooms with videos about the local legend and myths. They were also charging £6.50 to have my green monster illusions shattered, so I sneaked in when they weren't looking and it didn't cost anything
Couldn't get a cup of tea or snack anywhere here so we went to the village. Found a grotty cafe that looked like a village hall and I had a jacket spud with chilli. It was horrible. I think they must use Nessie meat
Drove back past the Loch, the castle, and thousands of ting tong tourists
Arrived at Red Squirrel at the Midgies tea time. Found a nice pitch in the 'quiet area' (Annie looked confused but relented) and we pitched up
Stunning site
The dogs struggled to get down the boulders directly by the tent, but where there's a will....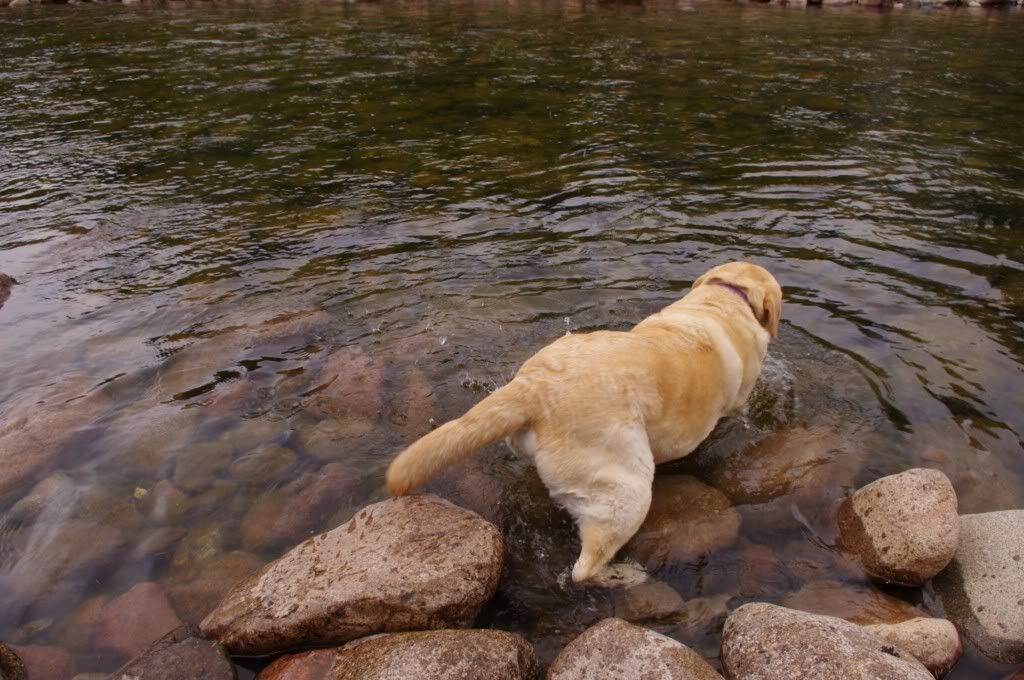 Had a drive past Glencoe into Fort William...
And a bit of gourmet dining
Visited the Ben Nevis Visitor centre and bought a compass, map, hat, gloves and checked the weather forecast. Was hoping it was awful and I could cancel any thoughts of going up Bastard Nevis.
In retrospect what I should have purchased was a oxygen tank, helicopter and a pair of skis
So 8am the next day I left poor Annie with my delinquent mutts and headed off to the bunkhouse for the start of the Nevis trail
After the first hour I was knackered. Began to think what the bloody hell am I doing. I have nothing to prove. Perhaps I could pay someone to take my camera up and take pictures...? Worryingly my hands swelled up already, so I had the added worry that I would spend the rest of my life with these pigs trotter fingers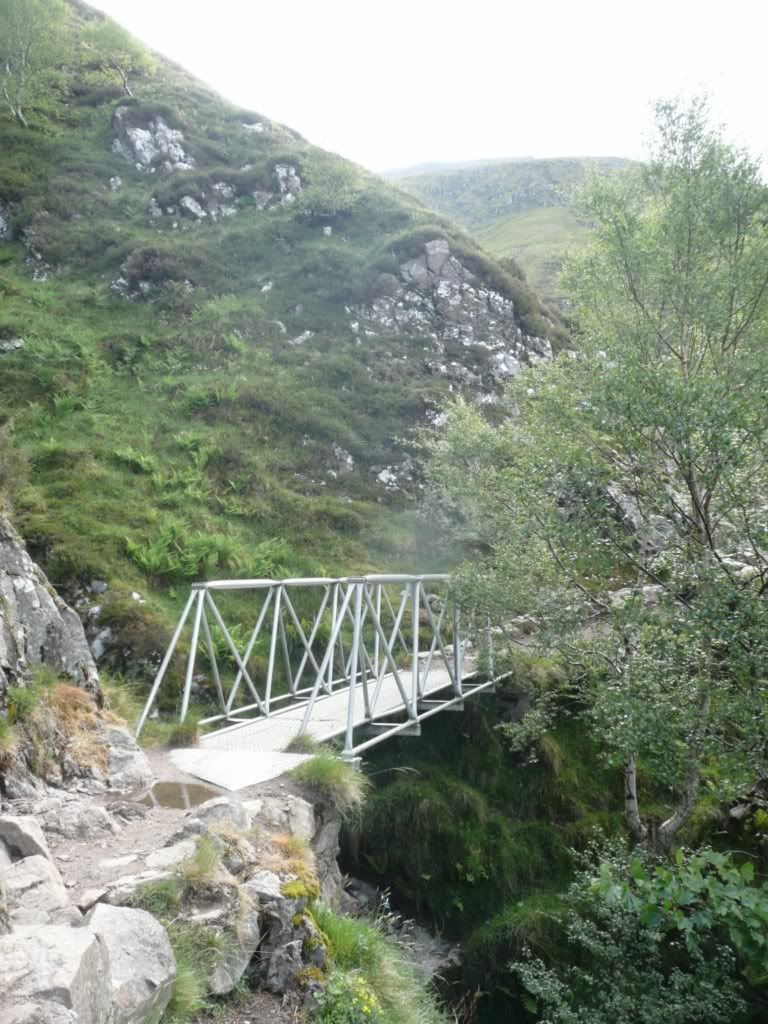 A few hours of paths like this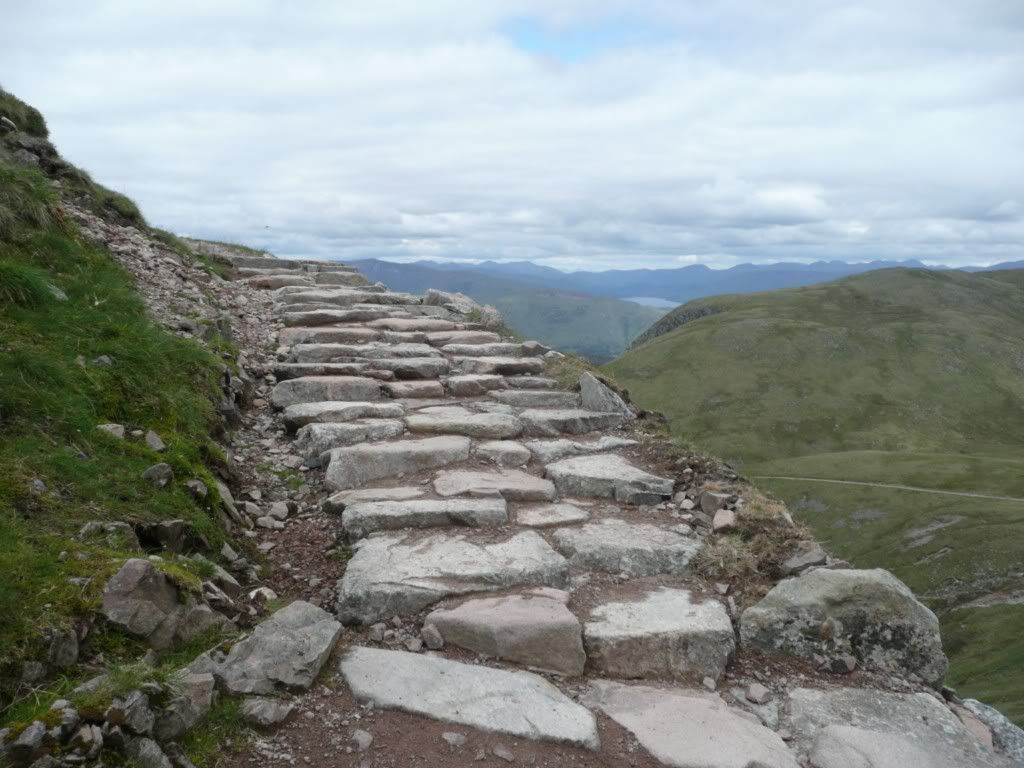 Had a rattle with Maurice and Mary who were even more unfit than I was. 'Overtook' them but at least I had the re-assurance that there was someone behind me when i collpased in a heap later
Getting higher and losing will to live by now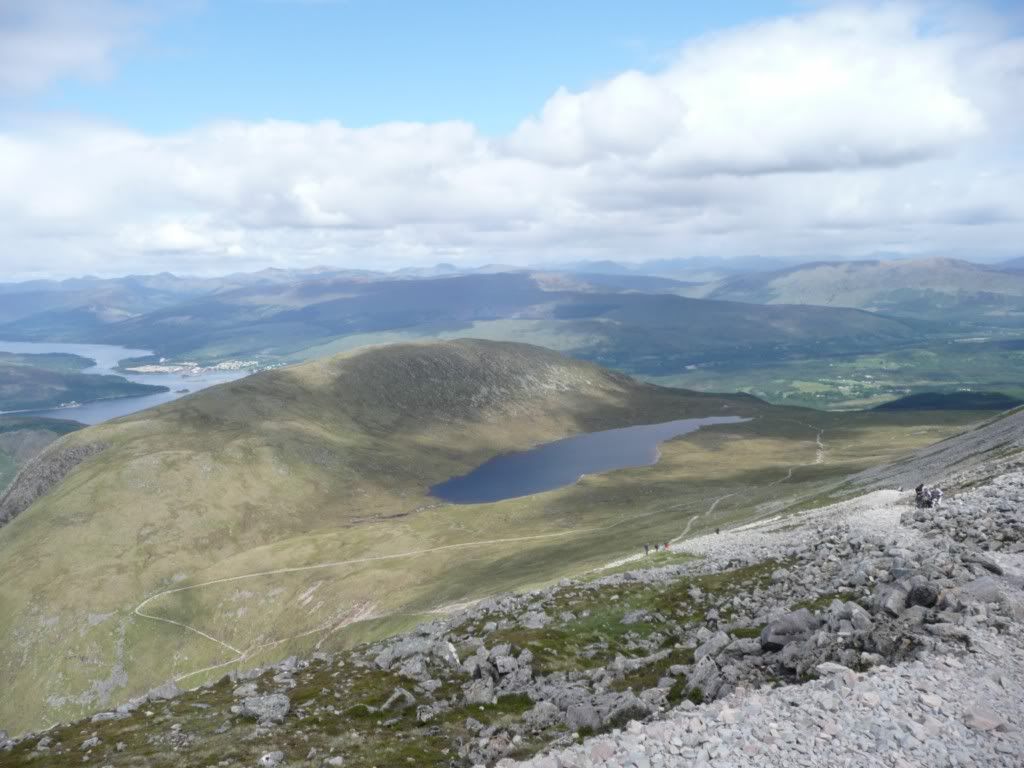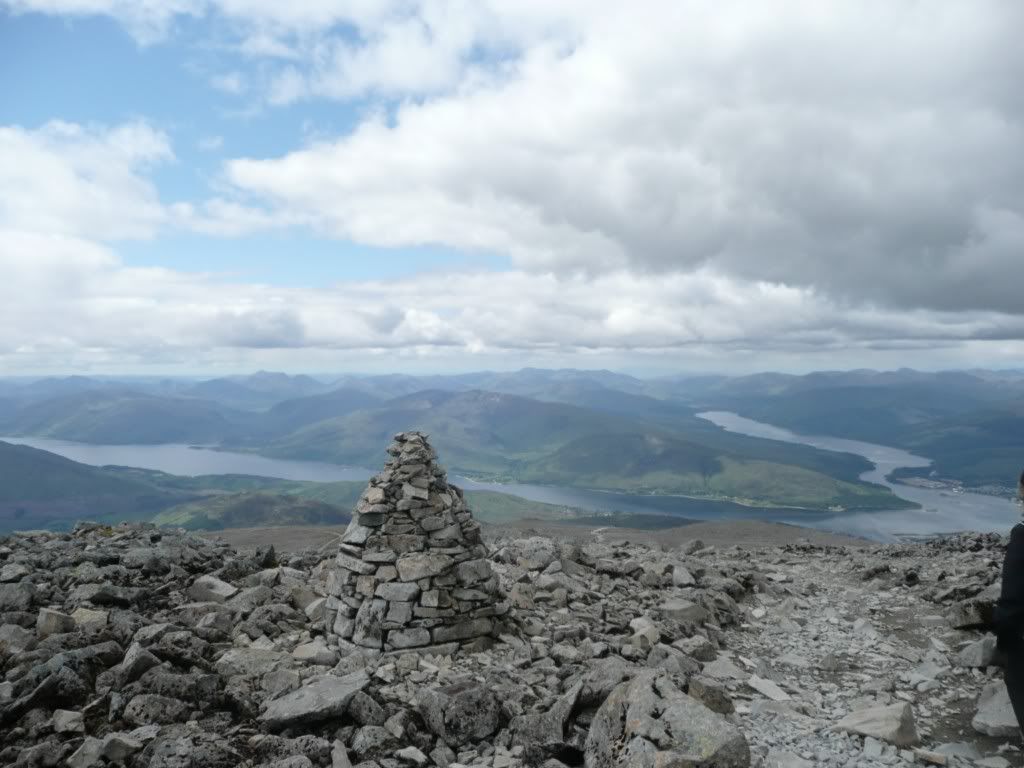 Nearly there, whooppee bloody doooooooooo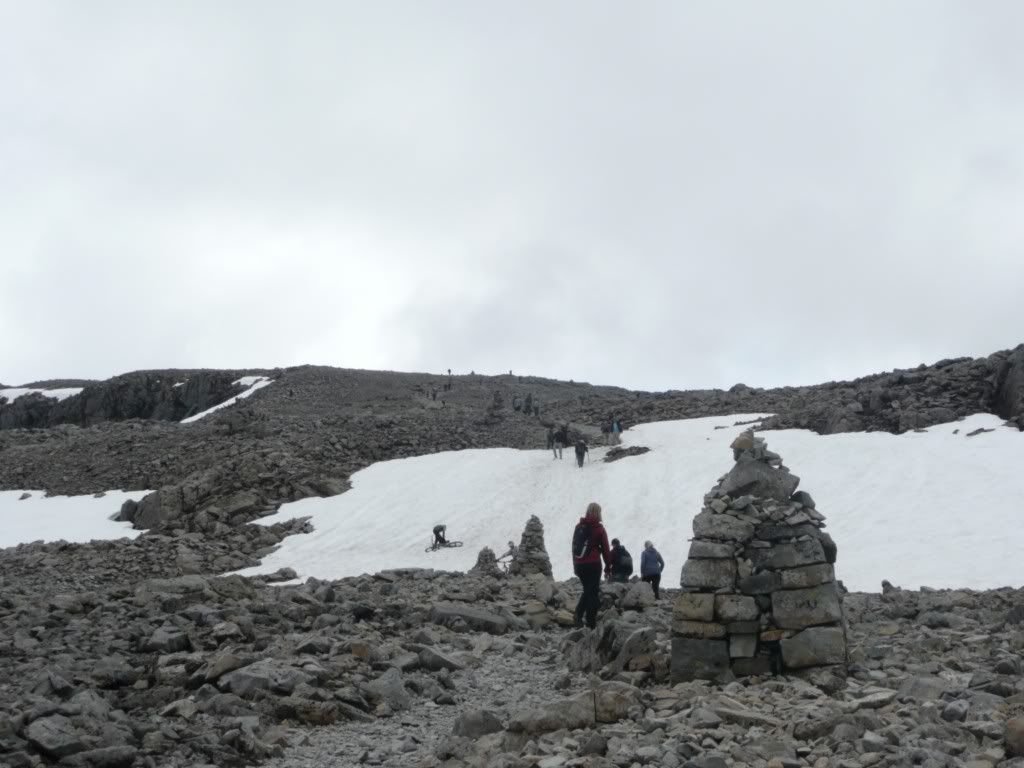 By now totally knackered...I needed a sign....an intervention.....some moral support....and there it was...staring at me in the stones.....
A Homer stone!!!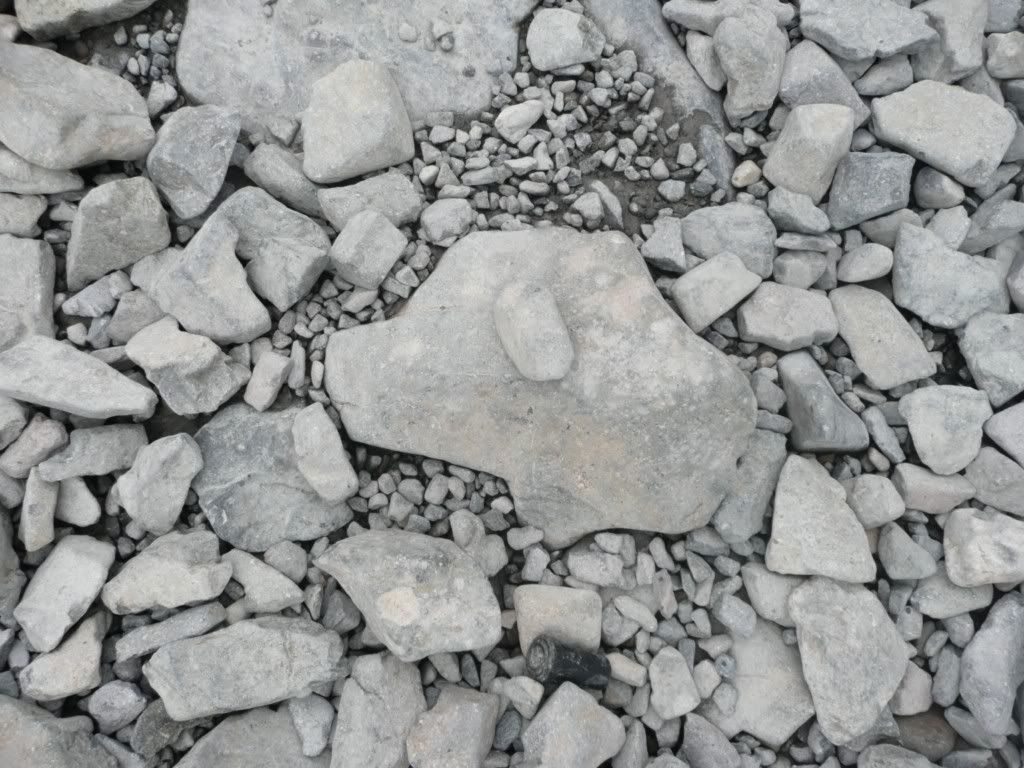 Forcing a smile at the top...it was either this or sob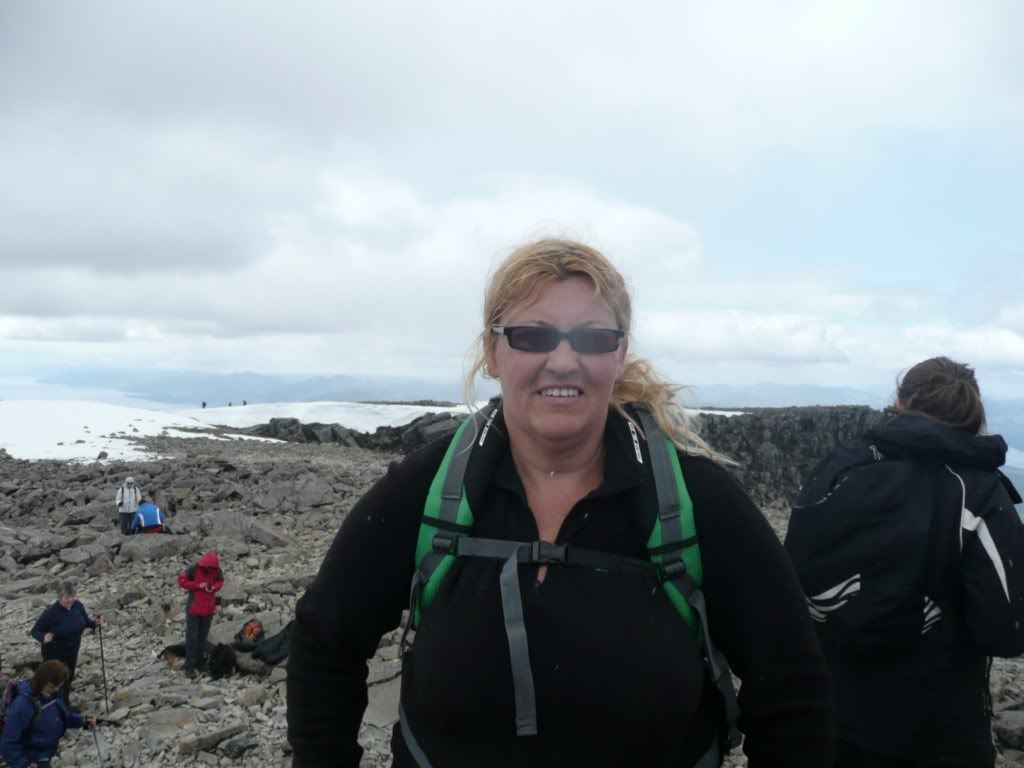 Quick video just to prove i got there
And then you have to walk back down the bloody thing..
Nearly went too far to the right in the snow here...would have been a very quick way down...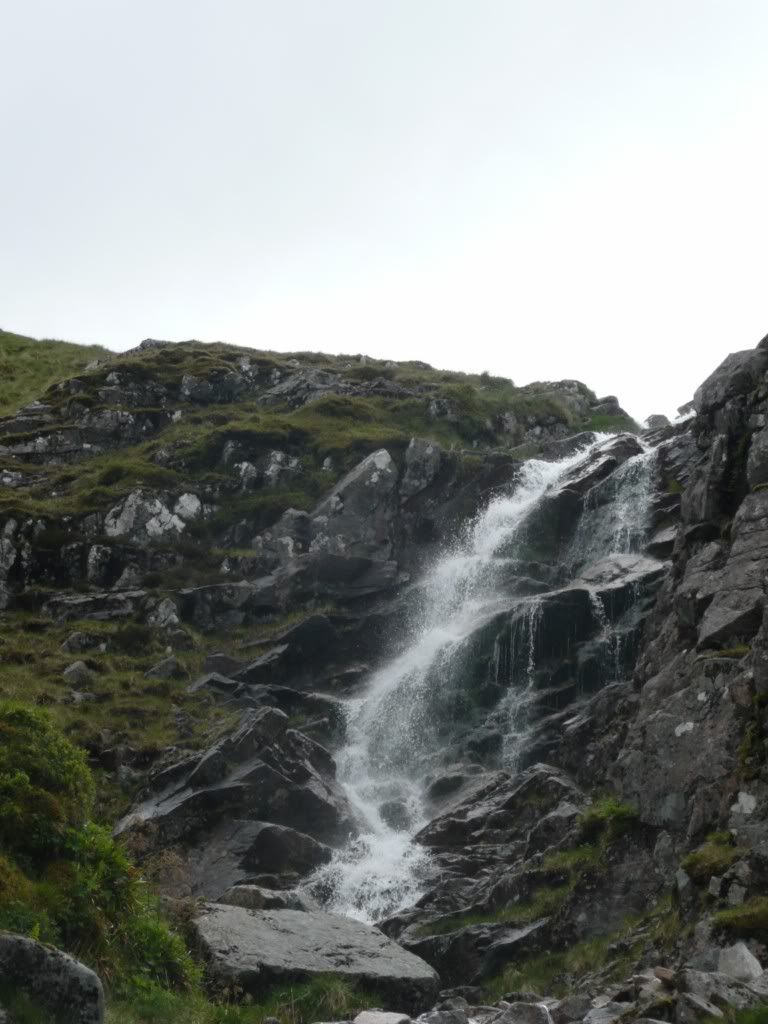 It seemed to take forever on the way down for the ground to get any nearer. I never did see Maurice and Mary (I think she was back at the caravan with a cup of tea and slice of cake by now) However by now various people had adopted me on the mountain, so every 10 mins there was the same conversation 'your turn for a rest now?!..ha ha...yes yes is very hard isn't it...oh so you did it last week as well? (bloody nutters)...'
About an hour before crash landing my knee joint decided it could actually go in any direction. Strapped it up and then proceeded to take the wrong path down
Ended up at the youth hostel. Unfortunately it was the wrong youth hostel. Phoned Annie...ANNNIEEEEEEEEEEEE COME AND GET ME I CANT GO UP THERE AGAIN....WAHHHHHHHHHHHHHHHHHHHHHHHHHHHHH
So Annie came and transported me a mile down the road to the other youth hostel where my car was parked
Went back had a shower and we took the dogs out for a steak meal (well they came and got shoved under the table)
After snubbing the basket of condiments they waited for their dinner
Back to the tent and collapsed in heap
Gave 50 shades a miss tonight. No amount of torture in his playroom could compare to going up and down Nevis.
Had 48 hours before total body seizure would kick in. Packed up the next day and we were heading off to Loch Lomond....
Homers getting used to this travelling lark...