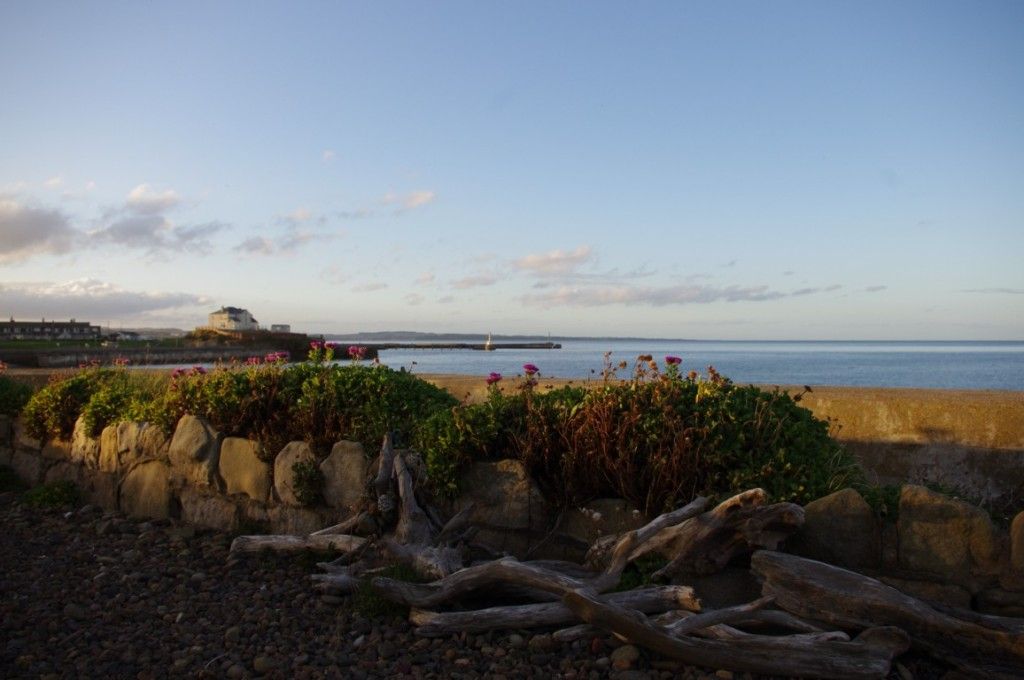 Due to falling in love with some pics that a fellow camper had posted, I booked a cottage in Amble, Northumberland for the week. Bit out of season but it meant it was a lot cheaper than the British summertime rates (you know, that time of the year where it rains every day, rather than every other day)
Set off Saturday morning, 2 hours later than planned and journey was going well. Until after an hour the satnav packed in
L
.

and we were away

On closer inspection the satnav was fine but the car fuse had blown. Replacement purchased and fitted

agai
n.
250 miles later we arrived at the destination. Drove down a quiet lane and pulled at the gate of a MOD firing area.

Dogs were ecstatic so I let them out for a quick pee and sniff (4.5 hours in the car their
bladders were exploding)
I can only presume Homer had cunningly changed the route of the satnav whilst I was buying fuses, as on entering the postcode
again, we were 28 miles in the wrong direction from our destination.
Arrived at the cottage at 4pm and was very impressed. Have decided to enforce squatting rights, I am not leaving to go home to my craphole house
Some pics of MY new house
Got a bit carried away and did a video as well....
The only fly in the ointment appear to be the devils stairway – open plan is not popular with mutts.

I managed to manhandle Homer up the stairs, dropping him on the last 3 treads and pushing his head in the direction of the bathroom, saying 'go go!!'...

Then we had to endure Homers 'Torville & Dean' impression -

he likes to do Bambi impressions over laminate flooring, cumulating in a flying jump onto the double bed.
2 minutes later had the horrid thought I had to get him back downstairs again the morning.

Was every chance it would turn into a scene from 'Whatever happened to Baby Jane', so rather than have a sleepless night picked him up again and decided to go back downstairs.
So my options were the nice large sofa's and 'Match of the Day' blaring in my ears, or push the 2 x 2 seater sofas together in the conservatory and make a bed. The 2 seaters won and I spent a crap night in foetal position as I couldn't stretch my legs. Homer however was v happy with the arrangement and
sprawled diagonally over me.
Up early the next day and an hour's physio soon saw my legs extended to normal length,

we then went for a walk along the beach (after they demanded I feed them obviously).
As the house is meticulously clean and tidy I was glad we had opted to go out of season, when the moulting had finished
and any urge to swim in the sea was
far gone
So of course….
It could have been worse, he could have lost his lead when he went paddling…
'Or perhaps it was over here…..'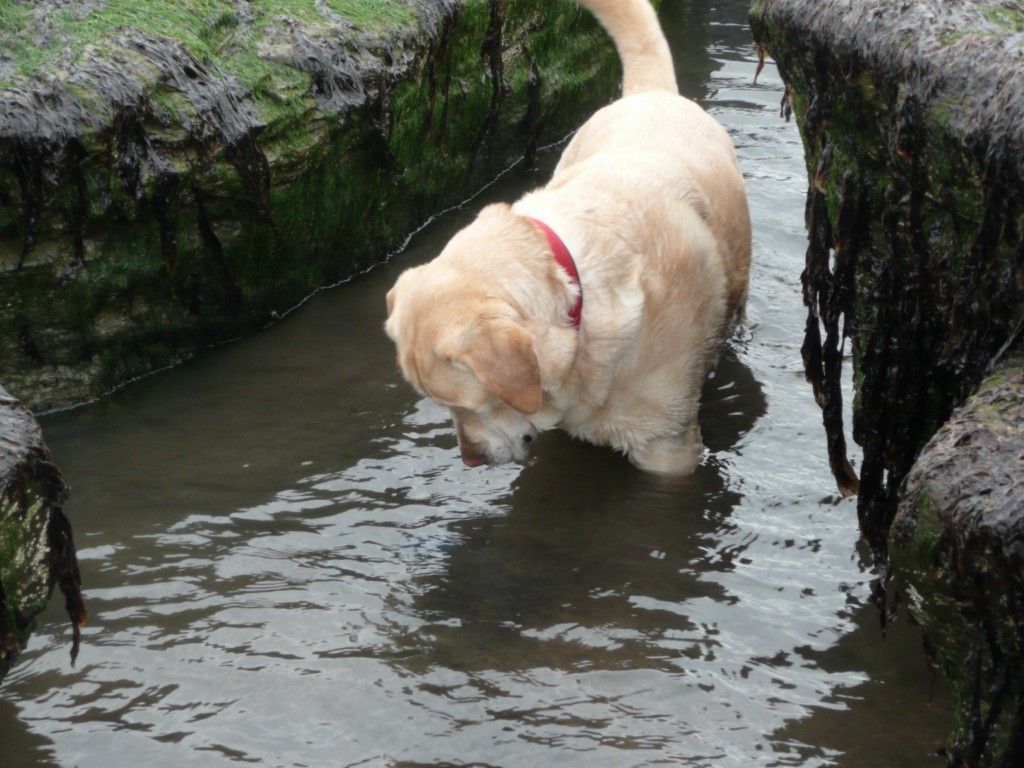 So after joining
Homer for a paddle and rescuing the lead, we headed back. I decided to go for a jog as part of my new fitness regime (and the prospect I was eating far too much needed addressing) .

A one mile run up the road and I was ready to lie down in the cemetery I passed
Next was a mooch round the Saturday market at the marina.

Total goods purchased was a puzzle book, pan scourer, dishcloth, (have you ever tried to wash and scrub pans with a toilet roll, bloody hopeless) gravy bones in both flavours ( after some Northern negotiating) and 3 paperback books for £1 (love the kindle but pay through the nose a bit for any new books, unless they are shite, in which case you can have them cheap/free)
Was obsessed with watching the fishermen bringing in the catch of the day, you don't see many in Coventry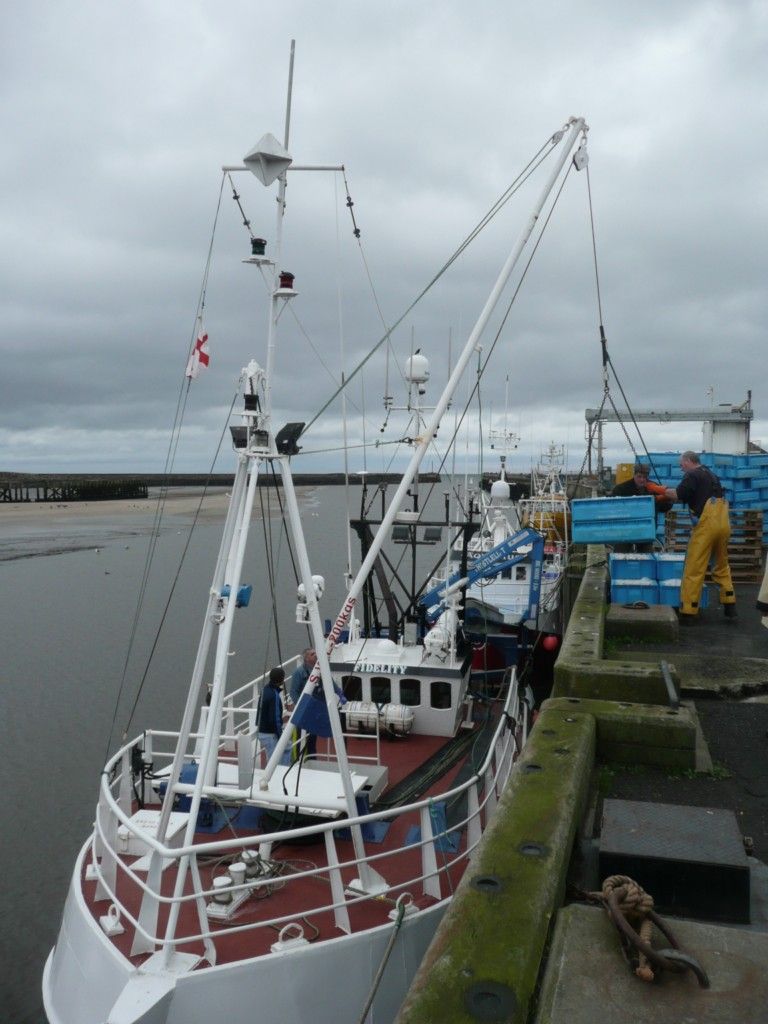 Steve was more obsessed with the bacon and egg van and went off to graze there.
Another walk along
the beach in the afternoon
Then a fun packed evening shouting obscenities at the TV watching x factor
Had a play and lit the wood stove....
Homer amazed that you can use wood fires in HOUSES?! Surely they are just for tents….??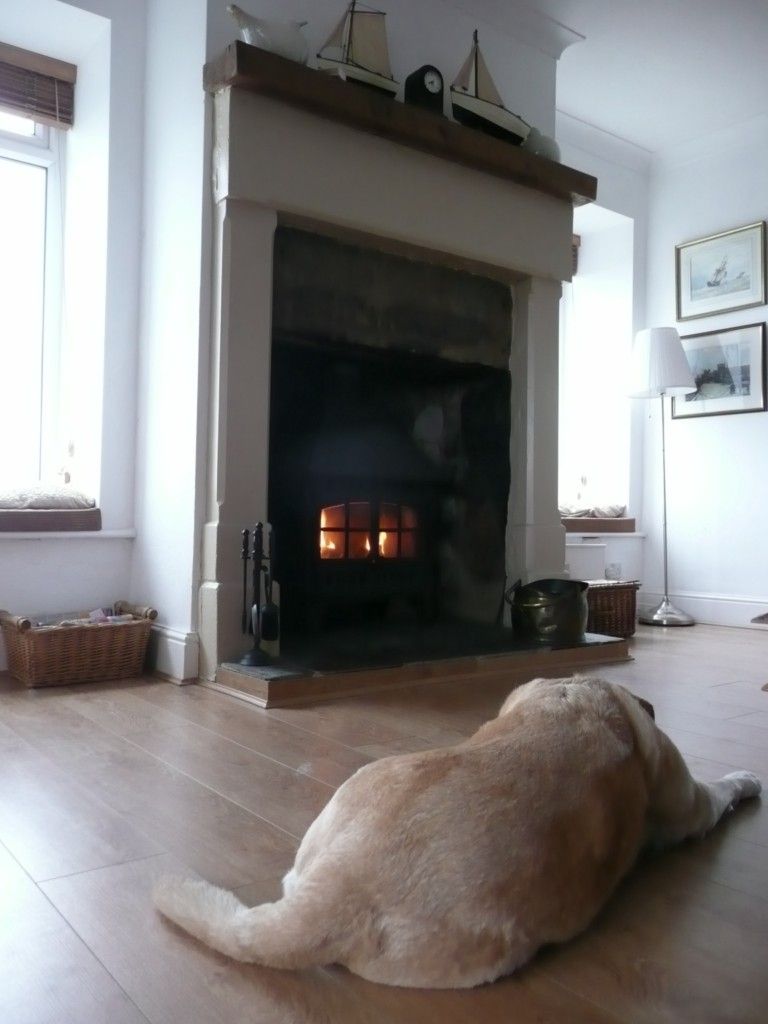 Not sure what we have planned for tomorrow – was originally going to Alnwick which has now been postponed till Tuesday – After finding a postcard with a tree house on it, I decided I wanted to go there and eat at the restaurant, so have booked lunch.

Have not told my meat and 2 veg lover OH he is going to have to choose between Aspargus surprise and Goats Cheese and truffle tartlets yet, it will be an education for him when he finds they don't do sausage and mash (not even pretentious versions)