After nosing on the VW forum I came across a van with a windscreen protector with eyes! Easily impressed I found a 'local'
supplier
(France..) and send him over the spec for Tillies new eyes...
This was my bodged idea...
(Yes I know she looks suicidal)
And here is a pic of the cover he emailed, all ready! (as I am away, I have asked him to send next week)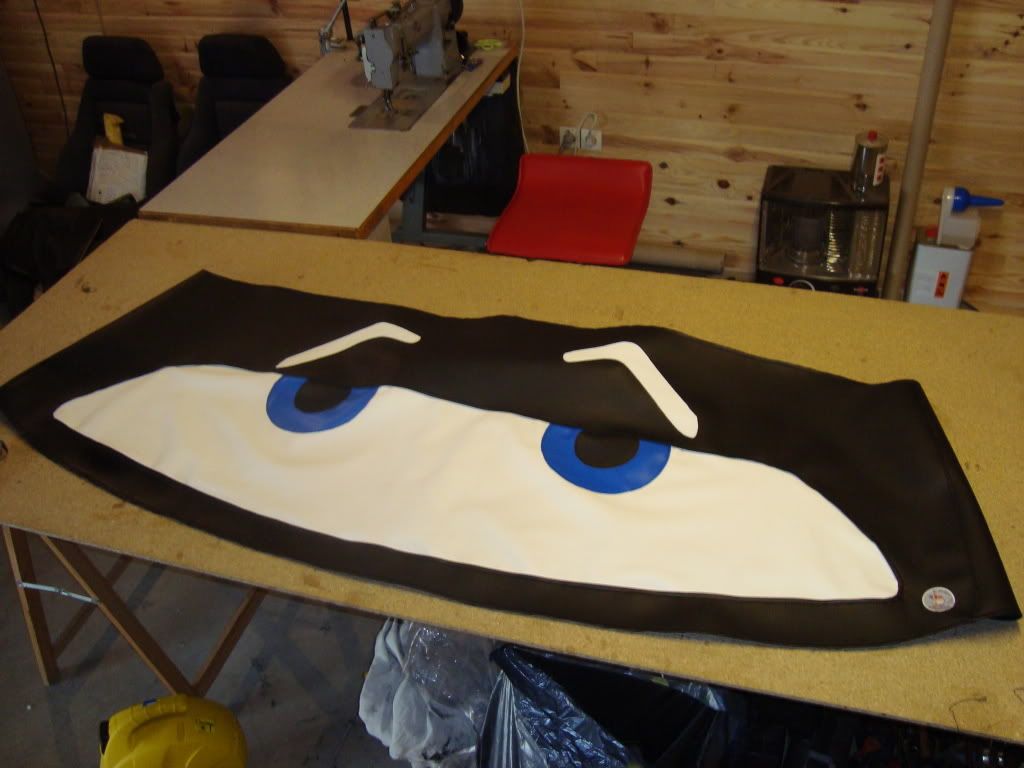 Yayyy Tillie will be able to see!